Roberto Ayala describes 1996 U-23 Eagles as Nigeria's best ever football team
On the 20th anniversary of Nigeria's famous win, Roberto Ayala describes that side as the country's best football team.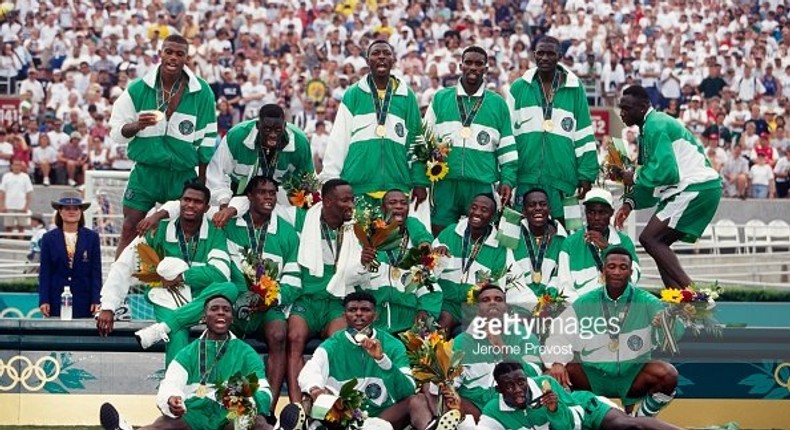 Ayala was in the Argentine team that was beaten by Nigeria's U-23 Eagles in the final of the football event of the Atlanta 96.
The Nigerian team shock the world by beating a star-studded Argentine team that had the defender, Ariel Ortega, Diego Simeone, Hernan Crespo and Claudio Lopez.
The match finished 3-2 in favour of Nigeria who became the first African country to win an Olympic Gold medal in football.
"We lost in the very last minute, trying to play the offside trap, which we got a lot of criticism for," recalled Ayala in an interview with FIFA.com.
"The thing is, we'd prepared that very routine for key phases and it was the perfect time to use it.
"The only problem was, a team-mate played them onside. We took the risk and paid for it.
"That said, that Nigeria team was the best they ever had. We didn't lose to any old team. It was frustrating for us at the time, but we've realised that the medal (silver) and the experience were really valuable," the 43-year-old former Valencia, River Plate and AC Milan defender also added.
More from category
FINAL PREVIEW: Liverpool vs Real Madrid - form guide, kickoff time, Predictions

Who is Camilla Cabello? The pop star set to perform in the opening ceremony of the final

Where are they now? 8 Liverpool & Real Madrid superstars from the 2018 UCLFinal
Recommended articles
FINAL PREVIEW: Liverpool vs Real Madrid - form guide, kickoff time, Predictions
Who is Camilla Cabello? The pop star set to perform in the opening ceremony of the final
Where are they now? 8 Liverpool & Real Madrid superstars from the 2018 UCLFinal
Heartbreak for Nigerian girls as Maduka Okoye's girlfriend shows up
'It's true but sad' - Sadio Mane admits Africa's tough case for the Ballon d'Or
9 times players have won the Champions League in their home stadium