Arsenal midfielder out for 6-8 weeks with ankle injury
Jack Wilshere is set to miss six to eight weeks of action with a suspected hairline fracture of his ankle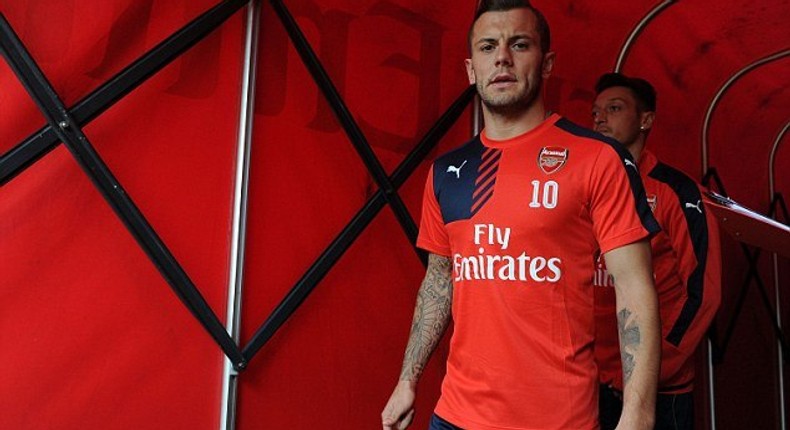 Arsenal midfielder Jack Wilshere's injury woes continues as he is said to miss six to eight weeks of action.
The midfielder suffered an ankle injury and latest scan has revealed that it is worse that first feared.
Scans on the injured ankle show a suspected hairline fracture according to a report by Daily Mail.
Arsenal initially though that the midfielder would be sidelined for only less than a week.
Arsenal is expected to make a final diagnosis by the end of the week, but the midfielder is expected to miss six to eight weeks at least.
In the possible scenario, the 23-year-old could required a surgery to correct the fracture which would make him miss up to three month.
This is the latest in a long line of injury for the midfielder who missed much part of last season, returning in May to help Arsenal retain the FA Cup.
Since his breakthrough season in 2010/2011, Wilshere has had hip, hamstring and back injuries.
A stress fracture of his right ankle in a pre-season friendly against New York Red Bulls in July 2011 rulled him out for 14 months.
Problems with his ankle kept him on the sidelines five times in the space of 12 months from March 2013.
Timeline of Wilshere's injury problems:
October 2009 - Ankle ( five weeks)
January 2010 - Hamstring (five weeks)
November 2010 - Back (two weeks)
August 2011 - Ankle (14 months)
February 2013 - Hip (one week)
March 2013 - Ankle (four weeks)
May 2013 - Ankle surgery (seven weeks)
October 2013 - Ankle (two weeks)
January 2014 - Ankle (two weeks)
March 2014 - Ankle (two months)
October 2014 - Ankle (two weeks)
November 2014 - Ankle (five months)
August 2015 - Ankle (estimated two months)
Watch Wilshere name his all time 11, below:
Recommended articles
Pulse Recap: Mane, Hakimi steal show as Senegal & Morocco reach last 8
African football boss blames closed gate for Cup of Nations tragedy
US embracing big chill in CONCACAF World Cup race
Salah and Haller go head to head as African heavyweights clash
Martial completes loan switch from Man Utd to Sevilla
AFCON 2021: Morocco 2 vs 1 Malawi Player Ratings