Dillian Whyte calls out Francis Ngannou for boxing and MMA doubleheader
Dillian Whyte is ready to fight Francis Ngannou in the ring and in the cage.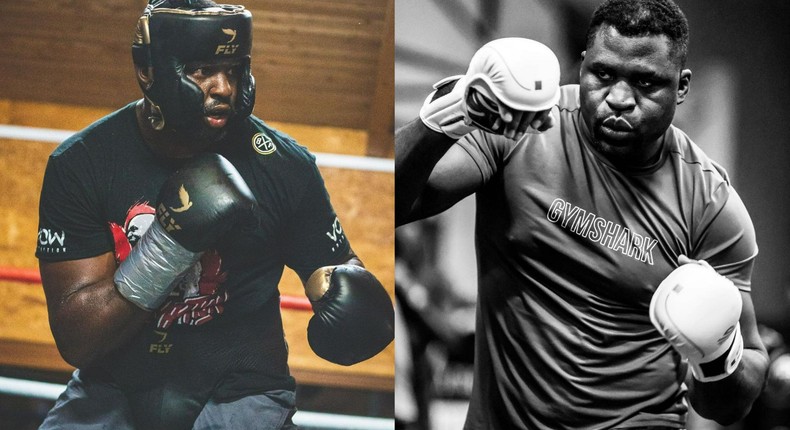 British professional boxer Dillian Whyte has made a two-fight proposal to Cameroonian-French professional mixed martial artist Francis Ngannou.
Whyte is one of the top boxers in the heavyweight division and is ready to take on Ngannou next.
Ngannou recently departed the Ultimate Fighting Championship (UFC) after he rejected an eight-million-dollar deal that would make him the highest-paid heavyweight in the history of the sport.
The Predator as Ngannou is known was the UFC heavyweight champion and following his departure is ready to take on the best of boxing.
Ngannou called out British heavyweight Tyson Fury and Anthony Joshua to set up a mega fight for his boxing debut.
However, without a response from the top heavyweight boxers, Whyte is ready to take on Ngannou.
Whyte calls out Ngannou
The body snatcher as Whyte is known made a proposal to fight Ngannou in the boxing ring and MMA cage.
Whyte who has experience in kickboxing made this known in an interview with Skysports where he discussed his upcoming plans.
He said, "I would love to fight him. Obviously, he is a champion, a dangerous guy, but I think I would bash him up.
"It would be a very interesting fight, because we both have got a martial arts background and he's up for jumping in at the deep end, fighting someone like me. It would get lots of interest and eyeballs.
"Fans around the world would be keen to see it, because he is a former UFC champion coming to face a top heavyweight like me.
"End of March, early April something like that. That would give him plenty of time for a full camp.
"It would be a fair fight. He would have time to train, I would have time to train, and we would put on a very good boxing fight."
Whyte explained that defeating Ngannou in the cage will make him a champion across two sports and he is up for it.
He added, "These guys know there is more money to make in boxing than there is in MMA," he added.
"It would be good to become a champion across two sports – something I wanted to do as well – so I can understand him having a massive drive to do something like that.
AFP
"A lot of these boxing guys pick on these MMA and martial arts guys and beat them up in a boxing ring, but they are not brave enough to get in the cage. I would happily fight him in boxing and in the cage as well.
"It is much easier to knock people out with 4oz gloves that have next to no padding. Can he do the same with a 10oz boxing glove? I know I can."
Ngannou is yet to respond to the offer by Whyte but a potential fight will likely be scheduled for April or May.
More from category
BOXING: Efe Ajagba must get better - Ward

Dillian Whyte calls out Francis Ngannou for boxing and MMA doubleheader

BOXING: Ngannou calls out Joshua, Fury after turning down $8 million UFC deal