Here's a weekly zodiac sign about your health
The weekly readings will advice you on how to look good and maintain your personal health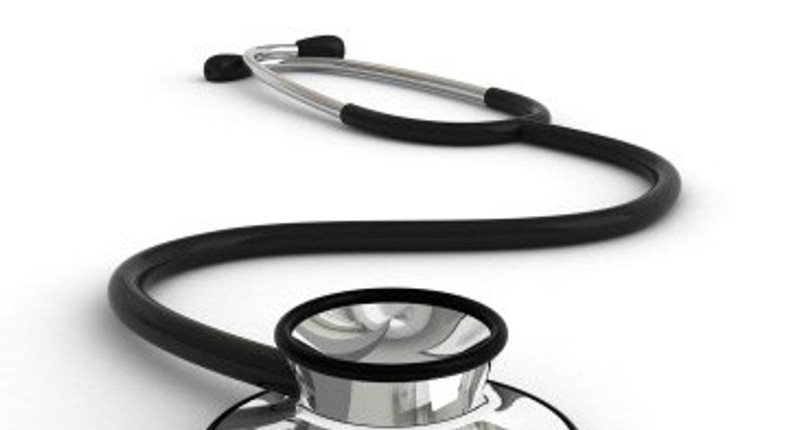 Health is wealth they say. You have to get a heads up on your general well-being.
The weekly readings will advise you on how to look good and maintain your personal health.
Here is what horoscope.com has to say about your health.
Aries: The stars bring plenty of feelings to the surface and may send you rushing to the refrigerator to help stuff them back down. You could be prone to putting on a few pounds during the early part of the week. If you're happy with this, fine. If not, try to find some other way to deal with the cravings. If you can do it once, you can do it again and again.
Taurus: You love the sunshine, but you may not be able to get away to an exotic location just yet. However, if you can relax in your own backyard, that will do. Make sure you take a real break over the coming weekend. Kick back, don't do anything you don't have to, and generally let yourself go. By Monday you'll feel much more empowered and ready for anything.
Gemini: You seem to feel good when you have a set of routines that support you and help maintain your integrity. This is also true of your overall health, which will remain good if you attend to your workouts and other health needs daily. You'll thrive once you've put these on your calendar and start to make them a reality. You can always add more if you need to.
Cancer: You seem to be thinking a lot and doing plenty of brain work. Don't overdo it as you may find yourself getting tense as a result. If you suffer from headaches, muscle tension, eye strain, or a stiff neck, think about taking a break and getting a massage. Awkward aspects to your health zone indicate that you need to know your limits. You might need to get your eyes checked, too.
Leo: You do best when you can work out regularly and release those powerfully intense feelings that seem to bubble up from inside. Try and make it a habit to exercise every day if possible, as it helps channel your energy in a very positive way. This energy can turn back and sabotage you if it isn't put to good use. Focus on your well-being and make this a daily habit.
Virgo: It will do you a world of good to get away from the stresses and strains of everyday life. It will also help recharge your batteries and bring more energy your way. As you unwind in a tropical paradise you'll find it easier to let go of all the bitterness and resentment that may be taking its toll on you. Get some peace now!
Libra: If you've been thinking of investing in your health either by buying exercise equipment, taking supplements, or joining a gym, make sure you know what you're getting into. It would help you to have all the facts at hand and understand how you're going to benefit. Make sure you keep receipts and have numbers to call should you have any cause for complaint. All is not as it seems.
Scorpio: The cosmos may have a powerful effect on your energy levels. If you feel tired, try to slow down. Most of all, don't neglect your feelings. Trying to suppress them will have a major effect on your health, especially if this is something you tend to do all the time. Harness the power of the Moon in order to become aware of and release your issues. This will leave you feeling calm and much less stressed.
Sagittarius: The big cosmic energy for you this week is going to bring feelings and health symptoms to the surface. Don't try to pretend they aren't there. Take note and take action. If you suddenly realize how tense and rundown you've become, take time to reflect on how you can make your life easier and so restore your health. Don't ignore your needs.
Capricorn: Let your dreams guide you to greater health and wellness. Movement in your mystical zone will pave the way for powerful guidance from your dreaming mind. Very often we're shown how we can improve our overall health. Our subconscious knows what's going on in our bodies and is quite capable of warning us in advance of problems. Be sure to keep a notebook by your bed.
Aquarius: If you find yourself feeling unwell and can't figure out why, you may have an allergy or sensitivity to certain substances in your environment or food. The delicate balance of your body has been subtly overturned. However you choose to sort it out, do something about it. If left untreated, the symptoms will gradually sap your energy and make life quite uncomfortable.
Pisces: The best way for you to stay in great shape is to exercise daily. Not only does this tone and shape you but it also helps you release deep-seated feelings that can cause your health to suffer. Mix gentle exercise with a high-powered workout to leave you feeling toned as well as peaceful and calm. The results will speak for themselves.
JOIN OUR PULSE COMMUNITY!
Recommended articles
3 food items legal in Nigeria but banned abroad
Top 10 African countries with the highest crime rates
5 Nollywood historical films you should see on October 1
6 key figures who paved the way for Nigeria's Independence in 1960
Top 10 African countries with the cheapest data prices from June to September
Venita, Soma and Angel get evicted from Big Brother Naija All Stars
Here's why guinea fowls make great security guards
How Editi Effiong delivered a global hit with 'The Black Book' [Exclusive]
The World Bank has warned that Nigeria may bear some of the brunt of the Niger coup