Super Eagles of Nigeria 'Adire' 2022 World Cup kit leaked [Photos]
Nike would have dropped this beauty of a kit for the Super Eagles but they did not qualify.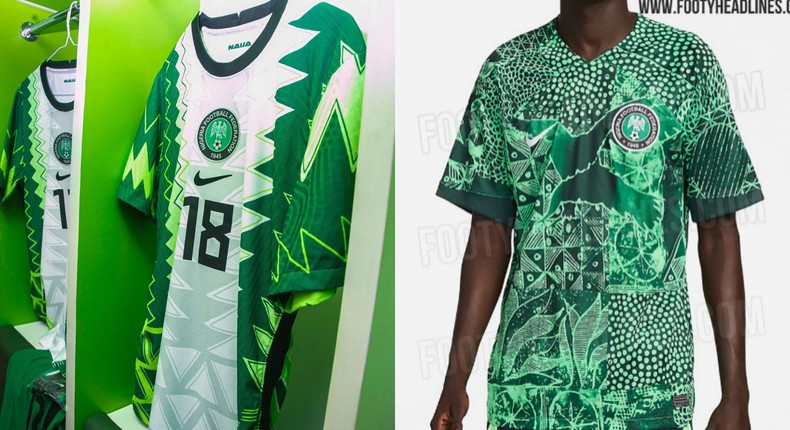 The Super Eagles of Nigeria kit for the 2022 FIFA World Cup in Qatar has been leaked online.
The Super Eagles will not be going to the World Cup in Qatar as they were knocked out by rivals the Black Stars of Ghana.
Before the Super Eagles qualification status was sealed, International sportswear brand Nike were reportedly working on the kit for the tournament.
The Super Eagles kit leaked online has the green and white color in several shades.
ALSO READ
Super Eagles leaked kit
Nike decided to go with a bold and unique design for the leaked 2022 FIFA World Cup kit.
The kit has two shades of green covering the whole front and sleeves.
It has a hand-drawn pattern, garnish design with white logos and Dark green cuffs.
There are several sources that believe that the leaked kit is for training not for official games.
Recommended articles
Betting odds & Betting tips for Bundesliga for this weekend
'It didn't go well against Nigeria' - Japanese coach laments 2-0 win against Super Falcons
How Williams brothers inspired Athletic to their best LaLiga start in 66 years
Betting odds & Betting tips for English Premier League this weekend
Nottingham Forest takes major decision on Steve Cooper's future
Madrid derby, Sevilla vs Williams brothers & the Reale Super Eagles war