F1
Netflix officially confirm 'Drive to Survive' will return for a 5th Season
Netflix's racing docuseries, Formula 1: Drive to Survive will return for another season next month.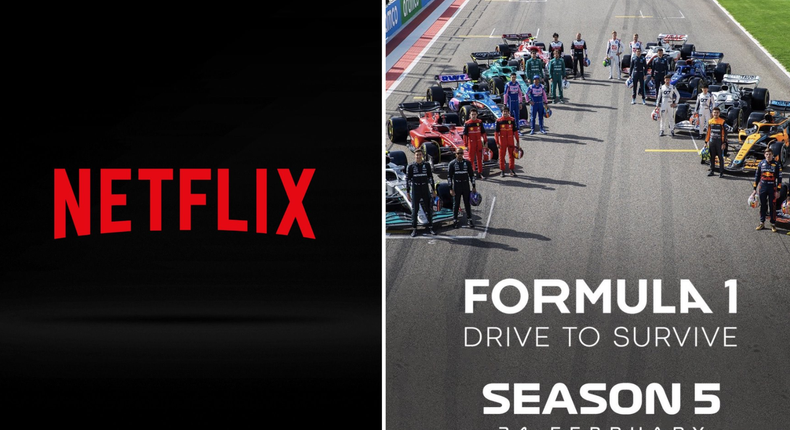 Netflix have officially announced the release date for the latest season of.
Taking to their official Twitter page on Thursday, January 12, 2023, Netflix announced via a trailer video with a post that read: 'Formula 1: Drive To Survive returns February 24 — and here's your first look at Season 5!'
Ever since the conclusion of the 2022 Formula 1 season in which Red Bull's Dutchman Max Verstappen won again, fans have been waiting patiently to see what went on behind the scenes over the course of the campaign.
Netflix have now revealed that fans won't have to wait too much longer with season five set for release next month.
What to expect from Formula 1: Drive to Survive Season 5
The documentary crew spent the entire 2022 following the Formula 1 circus around the globe, filming each and every Grand Prix event.
All the major moments will have certainly have been captured and there could also be lots of footage showing events that the TV cameras did not broadcast at the time.
Fans are expected to be treated to a fly-on-the-wall look at Max Verstappen's second world championship title win as well as the struggles of Mercedes driver Lewis Hamilton this past season.
Hamilton's teammate George Russell will also have his first season driving for Mercedes covered.
Various drivers' successes and struggles as well will most likely get their own spotlights.
Netflix's Formula 1: Drive To Survive Series timeline
AFP
is a documentary series produced in a collaboration between Netflix and Formula One to give a behind-the-scenes look at the drivers and races of the Formula One World Championship.
The first season covering the 2018 World Championship premiered on 8 March 2019, the second season covering the 2019 World Championship premiered on 28 February 2020, and the third season covering the 2020 World Championship premiered on 19 March 2021.
A fourth season covering the controversial 2021 World Championship was premiered on 11 March 2022, while the series was renewed for a fifth season in May last year.
However, Drive to Survive's continuation beyond its fifth season isn't guaranteed, as F1 CEO Stefano Domenicali emphasized last March that the series must continue benefiting F1's brand.
Yearly recaps won't be enough to justify producing more seasons of the show, which has been criticized for fabricating drama, and overlooking important moments.
But Domenicali insists the show is only guaranteed to carry on as long as it serves the Formula 1 division.
Reports have also suggested that F1 may soon reconsider the deal with Netflix sooner rather than later.
More from category
Hakimi teams up with Rema at Joy Awards

Super Eagles stars, Oshoala, others celebrate Orlando Pirates star Olisa Ndah on 25th birthday

SUPER EAGLES: Odion Ighalo shows off style with new pictures