Police to charge US swimmers for lying about being robbed
Lochte, one of America's most decorated swimmers, returned to the United States on Monday but police have said that Feigen is still in Brazil.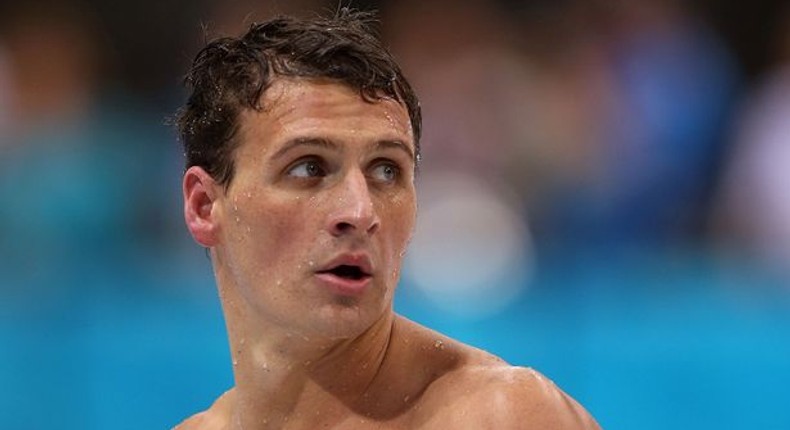 Brazilian police have recommended charging U.S. Olympic swimming champions
The incident has marred South America's first Games, where the sporting action has been competing for headlines against a series of muggings and armed robberies of high-profile athletes and visitors, including two government ministers.
They and two team mates, Gunnar Bentz and Jack Conger, were involved in the incident at a Rio gas station where Lochte said they had been robbed at gunpoint - a version that was denounced on Thursday by Rio de Janeiro's police chief.
"There was no robbery as the swimmers described it," civil police chief Fernando Veloso told a news conference.
Reuters could not immediately verify the GloboNews report that police were recommending prosecutors charge Lochte and Feigen with falsely reporting a crime.
The offence is not punishable by prison, Veloso said, though Brazil's penal code stipulates offenders can receive up to six months in prison or a fine.
Neither Lochte nor Feigen could be immediately contacted for comment. Bentz and Conger gave testimony at a Rio police on Thursday and later walked from the building to the jeers of a waiting crowd who shouted "Liars" and "Fakes".
It was unclear if Bentz and Conger could now leave Brazil. Police seized their passports on Wednesday night after pulling them off a U.S.-bound flight in Rio international airport.
Police began investigating the incident after Lochte told U.S. television the four had been robbed by gunmen impersonating police officers who pulled over their taxi in the early hours of Sunday, as they returned to the Athletes' Village from a party.
More from category
Jimmy Butler the hero as Miami Heat beat Boston Celtics to force Game 7 in Eastern Conference Finals

Golden State Warriors take out Dallas Mavericks, return to NBA Finals

Udoka's Celtics 1 win away from NBA Finals after 93-80 win against Heat in Game 5
Recommended articles
'I was on the good side of history'- Courtois hits out at critics after his heroic performance against Liverpool
Why Benzema's goal against Liverpool was ACTUALLY offside
Courtois frustrates Salah, Mane as Real Madrid defeat Liverpool to clinch Champions League trophy
'Thank God for Courtois' - Reactions as Vinicius Juniors' goal gives Real Madrid 14th Champions League title against Liverpool
VIDEO: Why Liverpool vs Real Madrid final was delayed for 30 minutes
Reactions as Camila Cabello shines with Zidane, Figo, Raul, Nadal and Ronaldinho in attendance [Photos]