The basketball star who denied Nigeria, 4 other things you never knew about Al-Farouq Aminu
Check out this five things you never know about Portland Trail Blazers player Al-Farouq Ajiede Aminu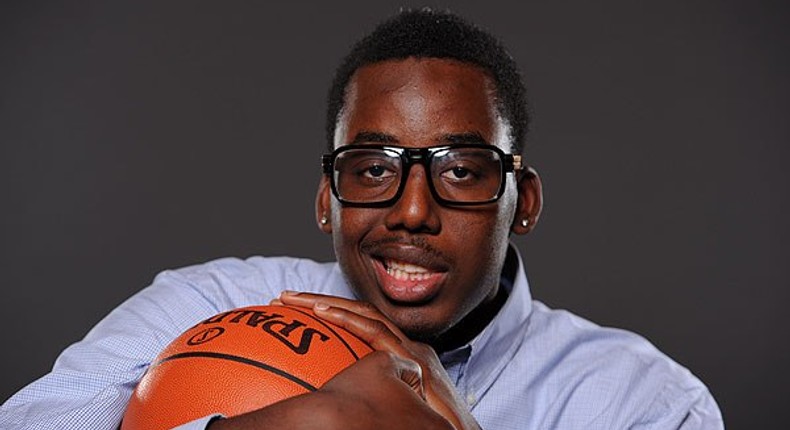 Today is the 25th birthday of Al-Farouq Ajiede Aminu, an American-Nigerian professional basketball player.
These are five things you never know about him.
1. From a Nigerian royal family
Aminu father Aboubakar Aminu is from a descendant from a line of a Nigerian kings.
The specific kingdom in Nigeria is however not known yet.
"I'm a prince,"Aminu once told a reporter.
Aminu's father is from Nigeria, and his mother from New York. He was born in Atlanta, and grew up in nearby Stone Mountain, Georgia.
Aminu was arrested after shooting a woman with a BB gun out of a car window and charged with aggravated assault and criminal trespassing.
He plead the charge down and served three years of probation along with doing 120 hours of community service.
3. He has never been to Nigeria
Despite being a Nigeria international basketball player, Aminu has never been to Nigeria.
Aminu competed at the 2012 Summer Olympics and also the at the 2015 FIBA Africa Championship which Nigeria won.
He was also named into the All Star Five of the Afrobasket 2015 in Tunisia.
4.  His brother, Alade Aminu, alos plays for Nigeria
Aminu's brother, Alade is also a basketball player and also played for Nigeria in the 2012 Summer Olympic Games.
5. He once denied Nigeria
Despite being a member of Nigeria senior basketball team, Aminu insists he is not a Nigerian.
He was once asked US celebrity news website about his nationality and blatantly denied being a Nigerian.
Aminu clearly stated he wasn't a Nigerian and had never stepped foot inside the country.
"I'm originally from Atlanta, Georgia but my dad is Nigerian", the former LA Clippers player said.
Check out the video below:
More from category
FIFA 23: Marvel and EA Sports collaborate to reveal FUT Super Heroes

Anthony Joshua makes confession about Oleksandr Usyk ahead of rematch

D'banj to captain Nigeria at the 2022 FIA Motorsports Games in France
Recommended articles
Liverpool's winless start to the season vindicates Sadio Mane
Allegri optimistic about injury scare to 'hot' Angel Di Maria after Juventus debut
Manchester United reportedly close to signing Brazilian forward Mateus Cunha
€100m-rated Nunez sees red as Eagles hold 10-man Liverpool at Anfield
Victor Osimhen speaks on his relationship with Napoli coach Luciano Spalletti
'What a debut' - Reactions as Di Maria scores for Juventus in opening game win over Sassuolo