Timeline after two-year ban
We take a look at the course of events after former world number one Maria Sharapova was handed a two-year ban for meldonium use.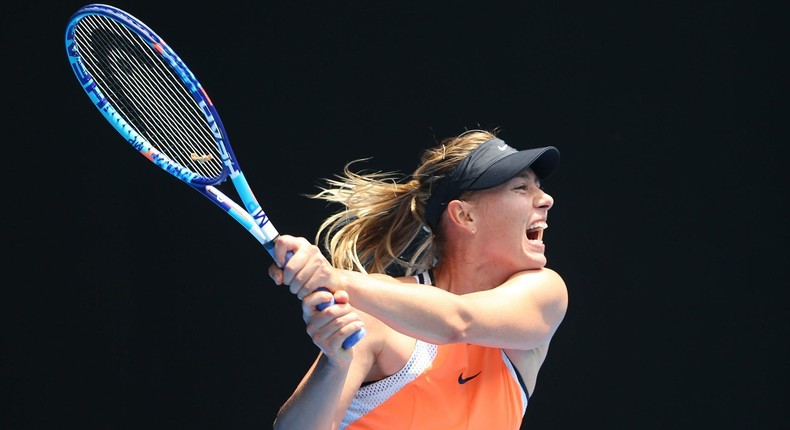 We look at how events panned out in the build-up to the Russian's ban.
January 26 – Sharapova provides a urine sample at the 2016 Australian Open following her quarter-final defeat to Serena Williams.
March 7 – The former world number one announces she has been notified the ITF that she tested positive for meldonium, added to the World Anti-Doping Agency's list of prohibited substances on January 1 2016, at the Australian Open. A statement from the Tennis Anti-Doping Programme confirms she will be provisionally suspended from March 12.
March 8 – Nike suspends its sponsorship deal with Sharapova, while TAG Heuer postpones negotiations over renewing her contract and Porsche puts its planned activities with her on hold.
March 10 – Conversely, Head claimed it was "proud" to stand by the five-time grand slam champion and announced plans to extend her contract despite the failed drugs test.
March 11 – The Russian denies reports she was warned five times about meldonium use: "That is not true and it never happened," she wrote on Facebook.
March 12 – Sharapova's provisional suspension begins.
March 15 – The United Nations Development Programme (UNDP) confirms Sharapova has been suspended from her role as a goodwill ambassador.
May 3 – WADA announces 288 positive findings for meldonium have been recorded since it was banned on Janauary 1.
May 26 – Sharapova is included in Russia's squad for the 2016 Olympic Games in Rio de Janeiro despite being provisionally suspended.
June 8 – The 29-year-old is banned for two years from January 26, 2016, backdated due to her prompt admission. Sharapova confirmed she would immediately appeal to the Court of Arbitration for Sport.
More from category
FestivalofTT2022: Nigeria smashes Ghana in 'jollof war', emerges regional champions

Nigeria's Gabe Vincent drops 17 points to help Jimmy Butler and the Miami Heat take down the Boston Celtics in Game 1 of the Eastern Conference Finals

Kendrick Lamar spotted 'passionately' playing FIFA with kids in Ghana
Recommended articles
FestivalofTT2022: Nigeria smashes Ghana in 'jollof war', emerges regional champions
Barcelona star, ex-Everton man congratulate Onuachu on his marriage to Ghanaian fiancee
Paul Onuachu reveals wedding date in Lagos and Accra [Photos]
Brendan Rodgers ready to splash £14m on permanent deal for Ademola Lookman
3 potential destinations for Aaron Wan-Bissaka after being exiled by new Manchester United boss Ten Hag
Nigerians are abandoning regular football betting sites to play Homewin by Sujimoto