F1 champ shows off new new look
Lewis Hamilton is currently spotting a new hairstyle which he showed off in his Instagram page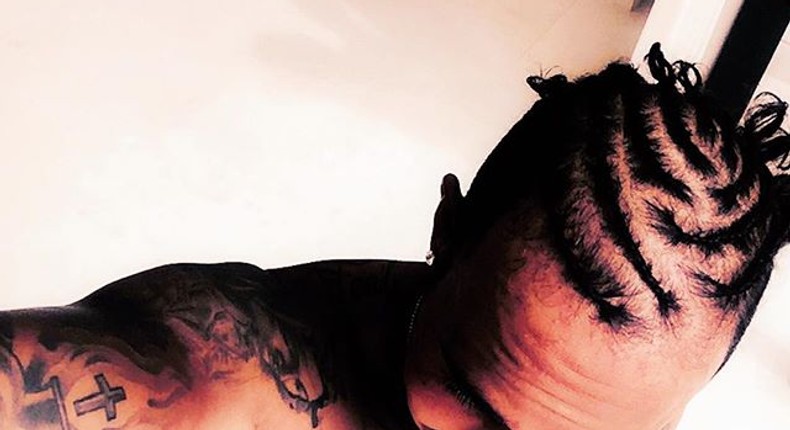 Reigning Formula One champion Lewis Hamilton is using his short break to try on new looks.
The 30-year-old on Monday, August 3 shows off off his new plaited hairstyle  on his Instagram page.
Hamilton is in a relaxed mood as he vacations in  Barbados as he maintains a  21 points clear at the top of the Drivers' Championship.
He shared a photo of his new hair style as he prepares to party at the 2015 Carnival.
"Barbados, we ready!!#Islandlife #Carnival2015," Hamilton wrote alongside the photo.
With the Belgium Grand Prix three weeks away, Hamilton also shared photos of himself working hard in the gym.
More from category
FestivalofTT2022: How Nigerians dominated ITTF Africa Western Region Championships

Hennessy revitalises Festac Park 23 Basketball Court with "In The Paint" initiative

Zverev straight sets win, Muguruza to edge past Kanepi on day 1 of the French Open
Recommended articles
FestivalofTT2022: How Nigerians dominated ITTF Africa Western Region Championships
Hennessy revitalises Festac Park 23 Basketball Court with "In The Paint" initiative
Arsenal suffer a blow as Osimhen makes his transfer decision
Gucci unveil Man City flop Jack Grealish as Brand Ambassador
Top 5 transfer flops of the just concluded Premier League season
Top 5 successful transfers of the just concluded Premier League season