'I want that shot'- Former heavyweight wants to fight Adesanya
The Killa Gorilla remains remains a dominant force in the Middleweight class and is now eyeing a fight with Israel Adesanya.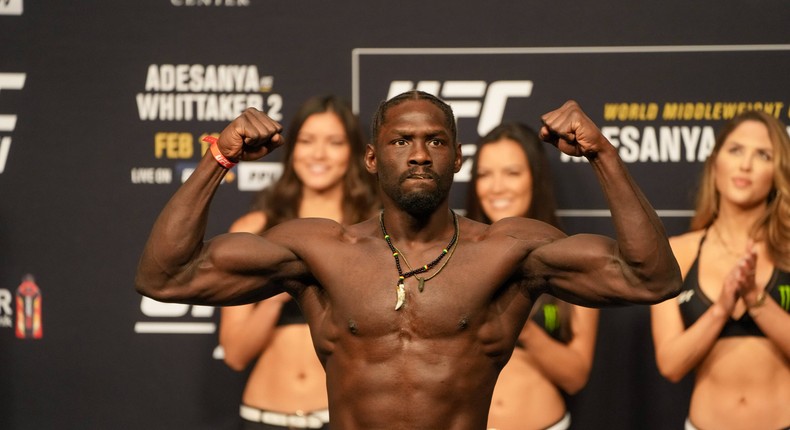 In just two rounds, Jared Cannonier showed why he is one of the scariest fighters in the UFC.
The first round was a close call for the "Killa Gorilla", but he kept his opponent at bay and recovered very well.
Cannonier began to grow in confidence towards the end of the first round and it was an ominous sign that Brunson should have been wary.
Barely 30 seconds into the second round, Cannonier finished Brunson with a succession of elbows to the head :
It was exactly the kind of performance and finishing that Cannonier needed to grab himself an opportunity to fight for a UFC title.
"Hey Dana, I want that shot next," Cannonier shouted after getting UFC president Dana White's attention cage side. "I get the shot next. It's me. Nobody else! Me!"
Late last year, many speculated that the undefeated Cannonier would be Adesanya's first fight of the year.
However UFC president Dana White had other ideas- with a rematch with Whittaker a more lucrative fight for the brand.
Adesanya has acknowledged Cannonier's challenge and is looking to return to the ring in June
More from category
Zverev straight sets win, Muguruza to edge past Kanepi on day 1 of the French Open

Adebayo, Oladipo help Miami Heat take down Udoka's Boston Celtics in Game 3 of the Eastern Conference Finals

Nigeria's D'Tigress disagree with Buhari's ban on basketball
Recommended articles
Zaidu Sanusi wins domestic double with Porto
Chukwueze, Villarreal book UECL ticket with first win over Barcelona at Camp Nou
Villarreal humble Barcelona in final game of the season
Liverpool narrowly fall short of title hopes
Zlatan Ibrahimovic reveals the role late Mino Raiola played in AC Milan's title win
Super Sub Gundogan wins leads Manchester City to Premier League glory