'I love Nigeria but I can't continue to work for free' - D'Tigress coach Otis Hughley threatens to resign
The American coach has been with the D'Tigress since 2018 but says he is tired of working for free.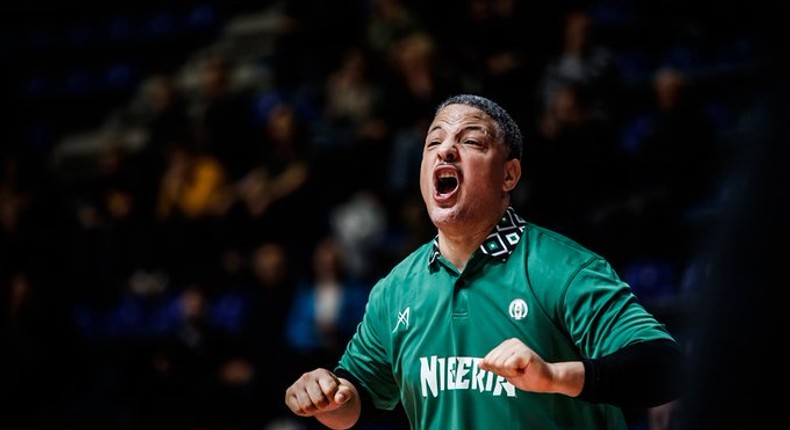 Nigeria's National Women's Basketball team D'Tigress could be without a coach after current boss Otis Hughley threatened to walk away.
The American coach has threatened to resign from his role with the D'Tigress due to unpaid bonuses and broken promises, according to a report by Basketball expert, Queen Moseph.
Speaking on why he wants to walk away from the team, coach Hughley stated that while he loves Nigeria and wants to see the team continue to succeed, he can't continue to work for free.
"I love Nigeria and I want to see them win the World Championship or gold medal in the world stage. I am being owed for the World Cup qualifying tournament in Serbia and the Olympics. I have tried all I have [but] I can't continue to do it for free. That will be devalue," he said.
"The girls went to the media last year and they have been able to get some of their monies from the ministry while waiting for the others that are still going to come. They paid the girls and didn't pay the officials anything."
Pulse Nigeria
"The girls deserve their money, you then tell the coaches they don't deserve theirs? Money from the grant, the bank donation would they say it is just for the players?"
"The ministry said they will look into it and try to pay me the money we talked about, still nothing since the Olympics. I am still waiting no words from anyone. I am not sure my wife will allow me to continue to do this."
"I don't live there but I love the girls, I love the team, I love what we have done."
Since taking over the team in 2018, Hughley, who initially signed a one-year deal, has led the team to a 10-0 record in Afrobasket, winning two titles.
Pulse Nigeria
He also guided the team to a historic quarterfinal place at the 2018 FIBA World Cup, becoming the only African team to have gone that far.
D'Tigress are also current Afrobasket champions and have qualified for the 2022 World Cup in Sydney, Australia.
More from category
Nigeria's Gabe Vincent drops 17 points to help Jimmy Butler and the Miami Heat take down the Boston Celtics in Game 1 of the Eastern Conference Finals

Ime Udoka and Nnamdi Vincent create Nigerian battle as Miami Heat and Boston Celtics clash in Eastern Conference finals

Crown Elite announces dates for Third Elite Basketball Championship, August 21-27, 2022
Recommended articles
How Aaron Ramsey's Arsenal genes interfered to cost Rangers the final
3 things takeaways as ex-Arsenal star Ramsey denies Aribo, Bassey UELfinal immortality
Aribo makes Europa League history but suffers the same fate as Iwobi
'See your life'- Ramsey denies 3 Nigerians Europa League title as Eintracht Frankfurt beat Rangers on penalties
Odion Ighalo talks tough ahead of Kings Cup between Al-Hilal and Al Feiha
'Your prodigal son returns' - Orlando Pirates coach calls for support as Super Eagles Ndah arrives Uyo