UCL
Salah's vengeance-driven hatred of Real Madrid could cost Liverpool the final in the City of Love
Liverpool will play against Real Madrid in the Champions League final in Paris and Mohamed Salah's motivation could be dangerous.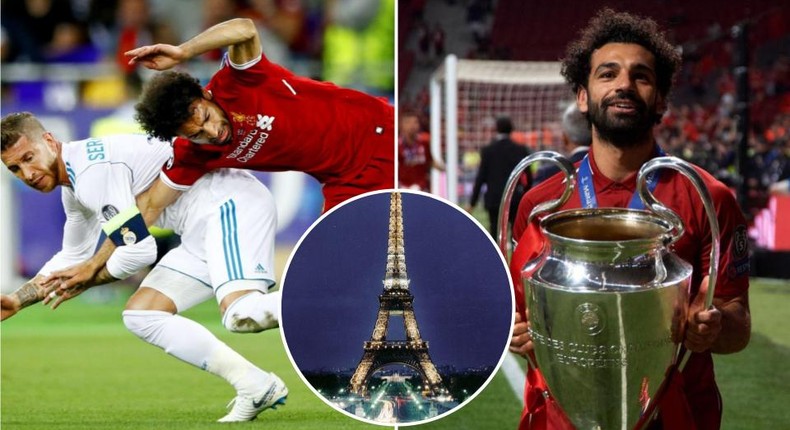 The game has many intriguing storylines, especially with Real Madrid's incredible knockout run and Liverpool's quest for world dominance with a third Champions League final in five years.
ALSO READ
Revenge is a dish best served cold
That 3-1 loss to Real Madrid in the cold city of Kyiv left Liverpool feeling hard done by, especially because it was marred by unforeseen circumstances.
Getty Images
Salah wants revenge
Salah's reaction to Real Madrid qualifying for the final went "I'm so excited, I said before the game that I wanted to play Madrid in the final. We lost in the (2018) final, it was a sad day for all of us and I think it is revenge time."
That quote suggests that despite winning the Champions League a year later and even scoring in the final against Tottenham, Salah never quite got over 2018.
AFP
And that defeat being his main motivation for the 2022 final could be detrimental to Liverpool's chances against a potent Real Madrid team.
The history of revenge in UCL finals
Salah's Liverpool would not be the first to seek revenge in a Champions League final after having previously lost to the same team a few years prior but it has not particularly ended well for those teams either.
The most recent of those examples is Atletico Madrid who sought to beat Real Madrid in the 2016 final and avenge the defeat which they had suffered two years prior but only ended up losing again, this time in an even more agonising fashion… via penalty shootouts.
omnisports
Further back, Manchester United got whooped by Barcelona in the 2009 Champions League final and got their crack at revenge two years later.
Backed by the great Sir Alex Ferguson and led by Wayne Rooney in his prime, Manchester United sought revenge and got whooped again by Pep Guardiola's Barcelona.
Planet Football
The only time in recent memory a team has successfully avenged a Champions League final defeat coincidentally also involved Liverpool so perhaps that is a sign.
AC Milan defeated Liverpool in the 2007 final to make up for losing the greatest Champions League final of all time two years prior in Istanbul.
AFP
Focus on the game instead
While it is good that Salah draws inspiration from the first loss to Real Madrid, his drive for vengeance could cost Liverpool as established earlier.
Pulse
"I'm sure it is going to be a tough game, they beat a lot of good teams so we just need to focus on the game." Salah himself admits the gigantic nature of the challenge.
So it is advisable that the Egyptian take his own advice and focus on this game coming on May 28 2022, rather than the game from four years ago.
Topics:
More from category
VIDEO: Top 5 Premier League goals scored by Nigerian players (Part 3)

VIDEO: Top 5 Premier League goals scored by Nigerian players (Part 2)

VIDEO: Top 5 Premier League goals scored by Nigerian players (Part 1)
Recommended articles
Super Eagles star Odion Ighalo unlocks a new achievement in his 15-year-old career
Odion Ighalo scores 2 goals as Al-Hilal beat Al-Faisaly to win league title in Saudi Arabia [Photos/Video]
Legendary heavyweight set to return against current champion Francis Ngannou
Russell remains cautious ahead of British Grand Prix
'The divisions are not the same'- Former Heavyweight champion teases return to the ring
Israel Adesanya reveals key plan ahead of title defence against Jared Cannonier