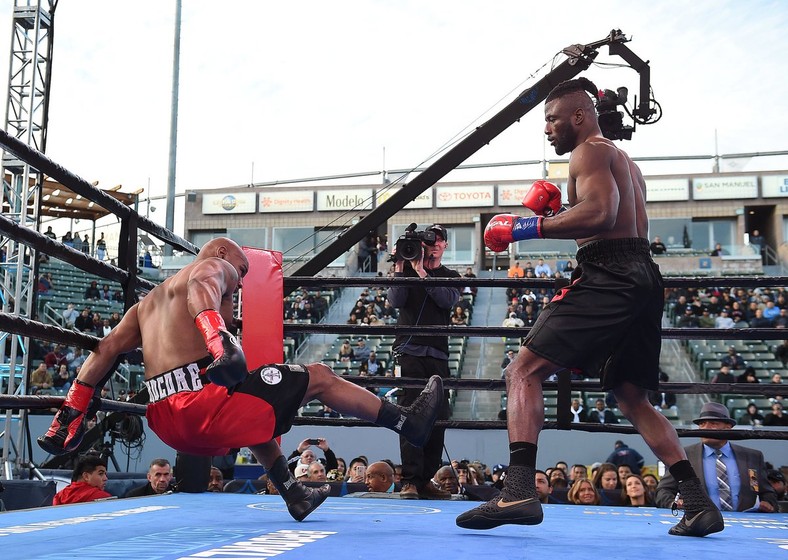 Fighting on the Shawn Porter-Yordenis Ugas card, Ajagba was dominant, putting down Mansour down in the first round before annihilating him in the second to win the fight.  
At 24, the Delta-State born Nigerian boxer was too much for Mansour who at 46, is past his time. 
"I want to be the best heavyweight in the world," Ajagba said.
"That's my dream."
Reputation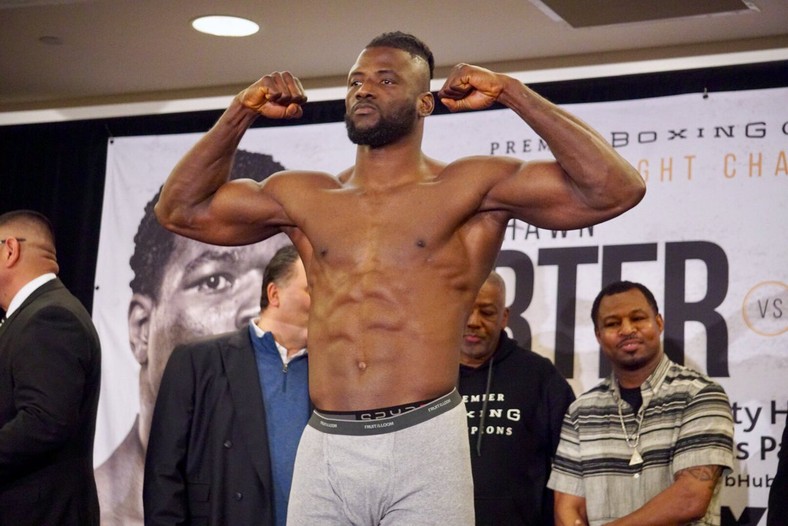 Mansour, however, was said to be his toughest opponent so far in his career but the way he dismantled the American adds to his reputation of being a fierce fighter. 
In August 2018, Ajagba who was born in Ughelli Delta State won only his sixth bout as a professional fighter without throwing a single punch, that was his opponent Curtis Harper walked away from the fight.
In a video that went viral on social media, Harper is seen walking away from the ring immediately the bell rang for the fight to start.
The American boxer climbed through the ropes of the ring and walked back to his locker room with everyone in shock.
Ajagba was awarded the win in Minnesota after Harper failed to return to the stage.
Although it was later revealed that Harper walked out of the ring in protest for not being paid enough for the fight, Ajagba's promoter Richard Schaefer, however, believed that Harper walked off because of his fear for the Nigerian boxer.
"We waited a long time to have another heavyweight who instils fear in his opponents by just being in the ring and looking at them," Schaefer said.
"The last time a fighter instilled that kind of fear in an opponent was Mike Tyson. The heavyweight division has a new star, and his name is Efe.
"No doubt that he is the biggest puncher in the sport. He defined what the most feared man in boxing means — no punch necessary. A look and the opponent runs out of the ring."
After that incident, Ajagba has knocked out his next three opponents, winning two in the first round before Saturday's win over Mansour in the second. 
In his nine fights so far, Ajagba has won eight via knockouts.