Brazilian footballers beg for evacuation following escalation in Russian conflict
Brazilias based in Ukraine have made a plea for urgent evacuation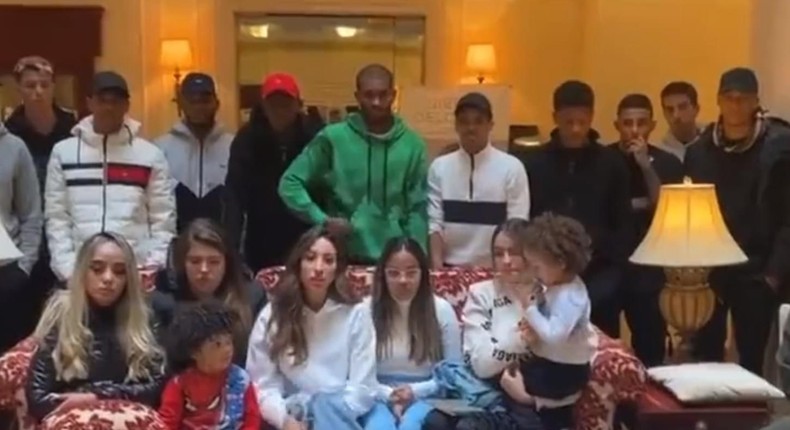 Brazilian football players from Dynamo Kiev and Shakhtar Donetsk and their families have asked to be rescued from the Ukraine.
This comes after president Vladimir Putin authorised a military operation into eastern Ukraine, Russian in a dramatic turn of the conflict in eastern Europe.
With commercial flights now avoiding Ukrainian airspace, players including electric Shakhtar Donetsk forward David Neres begged for rescue in a video posted to social media.
The players who were joined by family members in a hotel recorded a video asking for help from the Brazilian authorities as they try to leave the country.
The Ukrainian League was meant to resume from the winter break on Friday, however following the declaration of Martial law it has been suspended.
Real Madrid winger Vinicius junior showed his support for his countrymen with a post on his Instagram account.
Another Brazilian to throw support behind the stranded players is manchester United's Fred. The midfielder who joined the Red Devils from Shakhtar.
Fred took to his twitter page to encourage his former teammates and compatriots.
Topics:
More from category
Pulse Sports NPFL Team of the Week

Kurt Zouma and brother Yoan to appear in court today over cat-kicking footage

Arsenal suffer a blow as Osimhen makes his transfer decision
Recommended articles
Pulse Sports NPFL Team of the Week
Tunisia's US Monastir and Egypt's Zamalek advance to semifinals
Shapovalov, Tsitsipas face a tricky opening round clash as Halep headlines Women's action in the French Open
Cameroon's FAP and Angola's Petro de Luanda move on to semifinals
Kurt Zouma and brother Yoan to appear in court today over cat-kicking footage
Udoka's Celtics beat down Heat to tie Eastern Conference Finals