Son of Manchester City defender takes over his Twitter account
Vincent Kompany took to Twitter to defend the nursery rhyme tweets which had taken over his timeline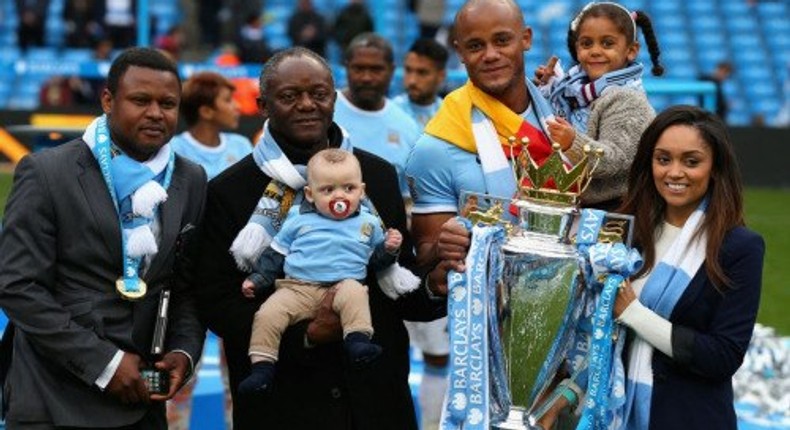 Two-year-old son of Manchester City captain, Vincent Kompany took over his dad's Twitter account on Wednesday, December 30.
Fans of the Belgium international were surprised to see nursery rhymes and links to nursery rhyme videos on his timeline before he came on to reveal that his son, Kai tweeted them.
"Just realised that my 2y old son has been tweeting his favourite videos.," Kompany said on Twitter.
"I'll just leave the links on for other parents out there."
Kompany married his Mancunian girlfriend, Carla Higgs, a lifelong Manchester City supporter on 11 June 2011 and together they have a daughter, Sienna, who was born on 10 June 2010 and a son Kai, who was born in October 2013.
JOIN OUR PULSE COMMUNITY!
Recommended articles
AC Milan move top of Serie A, Inter see off Roma
Lebron James next sneaker edition to be unveiled this December
Betis inflict Barca's first defeat under Xavi, Atletico stunned by Mallorca
Marseille stunned by in-form Brest
Lewandowski nets double as Bayern down Dortmund to go four points clear
Silva shines as Man City stroll to top spot in Premier League
Man City, Liverpool leapfrog Chelsea at top of Premier League
Tosin Aiyegun stars for FC Zurich in blowout win over Luzern
AC Milan move top of Serie A, Inter see off Roma