Chelsea legend applauds Nigerian forward
Moses has nailed down a regular starting place at Chelsea with a series of impressive performances.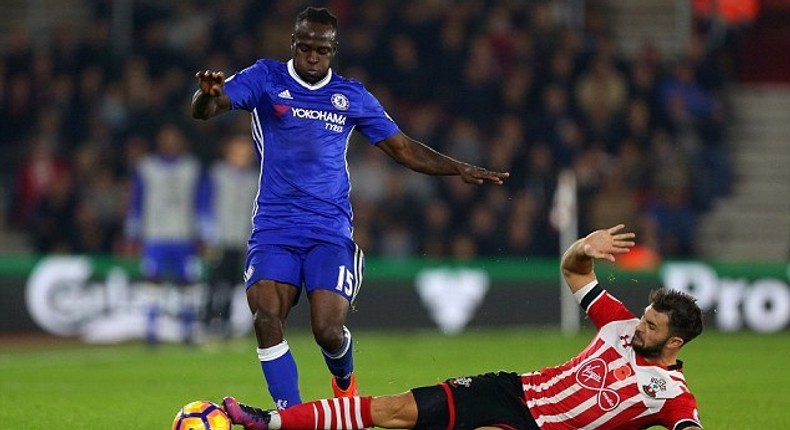 Nevin described Moses' performance as colossal and likened it to that of an Olympic 400 metre gold medallist.
"Victor Moses was colossal and for me, he had his best game by far in a Chelsea shirt," the former Chelsea player wrote in his column on the club's official website.
"So while many would have given the man of the match to Diego or Eden, I certainly would not have begrudged Victor getting the nod.
"His tackling was fantastic and bordering on the fanatical at times.
"He has the air of a man who has been given a chance he never thought he would get, and by God, he isn't going to let it go."
Nevin believes Moses' impressive form has been down to his fitness level this season.
"Maybe what is helping more than anything else is a lack of many midweek games," he added
"Moses may be incredibly fit and have the physique of a middleweight boxer, but playing three positions simultaneously every game can get wearing for anyone."
Chelsea host Everton in their next Premier League game on Saturday, November 5.
More from category
Zaidu Sanusi wins domestic double with Porto

Chukwueze, Villarreal book UECL ticket with first win over Barcelona at Camp Nou

Villarreal humble Barcelona in final game of the season
Recommended articles
Zaidu Sanusi wins domestic double with Porto
Chukwueze, Villarreal book UECL ticket with first win over Barcelona at Camp Nou
Villarreal humble Barcelona in final game of the season
Liverpool narrowly fall short of title hopes
Zlatan Ibrahimovic reveals the role late Mino Raiola played in AC Milan's title win
Super sub Gundogan leads Manchester City to Premier League glory