Moyes says striker has settled in at Sunderland
Anichebe's brace against Hull City helped Sunderland to a 3-0 win and Moyes thinks the striker is now settled at the club.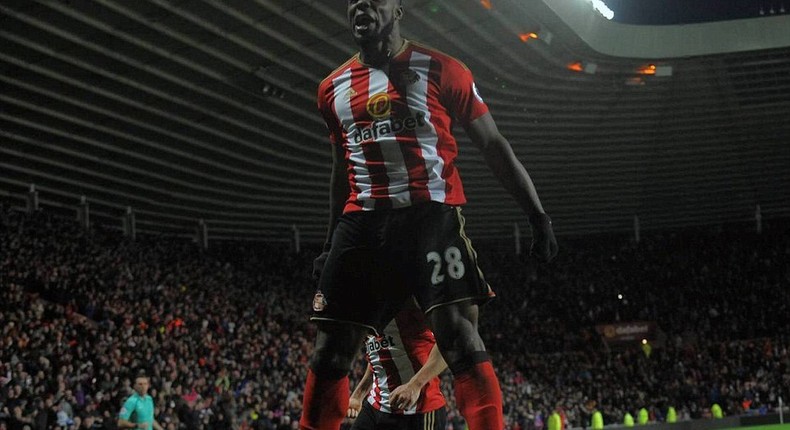 Anichebe and Moyes who have together before at Everton reunited at Sunderland over the summer.
After struggling to settle at the club, Anichebe on Saturday scored in consecutive games for only the second time in his Premier League career.
"I think he (Anichebe) needs a lot of love. I think he wants to be respected. He's probably been to a lot of places where he's may be not had that," the Black Cats manager told .
"I've always respected him and he knows that I think that's why he came to play here. It makes it a lot easier for him.
"He is that sort of boy and I think at the moment the crowd are enjoying him.
"When he's on top of it, he can be just like he is now. He was never quite there in the past, but I think he's had confidence because I think the players like him and he's settled in really well."
Anichebe will hope to continue with his goal scoring form when Sunderland travel to Anfield to face Liverpool on Saturday, November 26.
More from category
Now that Ronaldo is available again, it is time for PSG to make every football fan's dream come true

Osimhen could partner with Ronaldo next season as Man Utd face a battle to keep Portugal's captain

Carragher calls Gary Neville a clown, mocks him for Ronaldo's decision to leave Manchester United
Recommended articles
Now that Ronaldo is available again, it is time for PSG to make every football fan's dream come true
Osimhen could partner with Ronaldo next season as Man Utd face a battle to keep Portugal's captain
Carragher calls Gary Neville a clown, mocks him for Ronaldo's decision to leave Manchester United
Manchester United risks falling for another transfer scam if they target Scamacca as Ronaldo's replacement
Nigeria vs South Africa head to head: Super Falcons' dominance threatened by Banyana Banyana
UFC fighter calls out Israel Adesanya, claims champion is avoiding him