How personal trainer brought striker back to fitness
Nicky Holender worked with Anichebe in the summer before the striker signed with reunited with David Moyes at Sunderland.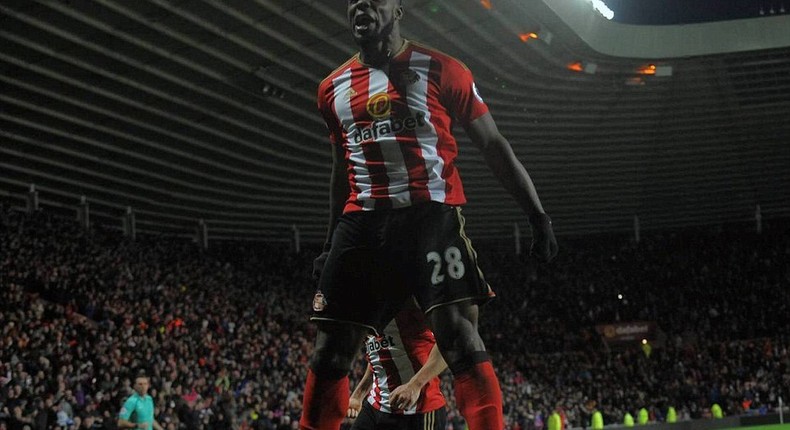 After an injury-ravaged spell at
Anichebe played only 55 times for West Brom between 2013 and 2016 scoring just six goals.
In the summer of 2016, the Nigeria international was released by the Hawthorns and without a club, Anichebe decided to work on his fitness.
Instead of spending his holidays hopping around the exotic beaches on the Caribbean, Anichebe flew to Los Angeles with Nicky Holender, the London-born personal trainer to Hollywood's A-listers.
"I had a plan where I'd put him through hell for 20 minutes. I annihilated him. Then we'd start working on finishing, one-on-ones, explosive bursts so that his body would get used to doing that when tired. Doing it 20 times over," Holender said in an interview with Daily Mail.
"When Victor gets tired and he's carrying that weight, his body gets into a situation where it can't cope — that's when you break down.
"We had to get his muscles used to coping with that immense power for 90 minutes, not 75. Look at his goals against Hull. Both one-on-one with a defender in the box, one touch to get away from him and bang — goal.
"That's what you'll see with Victor this year, at the end of games he will be stronger than everyone else on the pitch. I train NFL players and Victor has the perfect body-type for a running-back.
"Of all the players I work with, his raw physical and technical ability makes him unplayable if he's in the right condition.
"He'd left West Brom and felt everyone had forgotten how good he was. He told me, 'I'm 28, now is the time, I'm ready to show people I've still got it'. He was begging me to train two times a day. He said, "When I go back, everyone will remember me."
Anichebe is back scoring goals- he netted a brace inSunderland on Saturday, November 19- and is key to the Black Cats survival this season.
"Those goals, that was exactly what we'd worked on all summer,' Holender added.
"He had plenty of offers but I've always known he loves David. Victor can save Sunderland this season. Especially playing with Jermain Defoe, there will be no stopping him."
More from category
Aribo makes Europa League history but suffers the same fate as Iwobi

'See your life'- Reactions as Eintracht Frankfurt beat Super Eagles star Joe Aribo and Rangers on penalties to lift Europa League title

Odion Ighalo talks tough ahead of Kings Cup between Al-Hilal and Al Feiha
Recommended articles
Aribo makes Europa League history but suffers the same fate as Iwobi
'See your life'- Reactions as Eintracht Frankfurt beat Super Eagles star Joe Aribo and Rangers on penalties to lift Europa League title
Odion Ighalo talks tough ahead of Kings Cup between Al-Hilal and Al Feiha
'Your prodigal son returns' - Orlando Pirates coach calls for support as Super Eagles Ndah arrives Uyo
Report: Chelsea set to complete deal for Jules Kounde
Why you should stake it all on Rangers to win the Europa League final