PREMIER LEAGUE
Bad news for Tosin Adarabioyo as Fulham agrees £17m deal for similar West Ham defender
Fulham's £17m bid for West Ham centre-back Issa Diop has been accepted which provides serious competition for Nigeria-eligible Tosin Adarabioyo.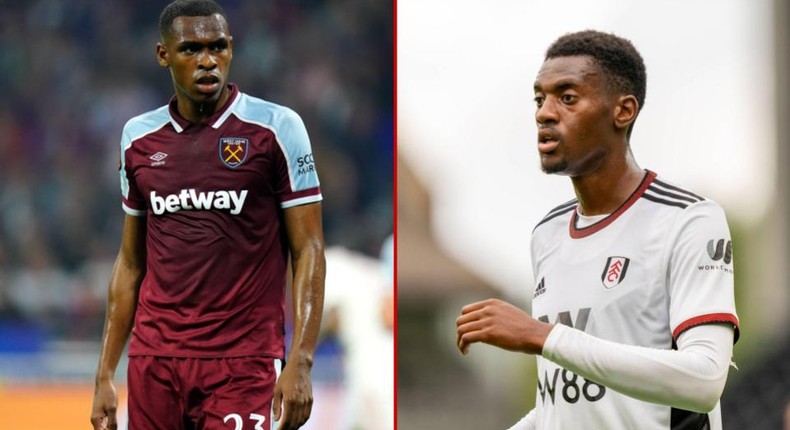 West Ham United have reportedly accepted Fulham's £17million bid to sign French centre-back Issa Diop this summer.
According to multiple reports, both London-based Premier League teams have reached an agreement for Diop as newly-promoted Fulham aim to bolster their squad and avoid relegation.
Diop heading out of West Ham
Issa Diop didn't play West Ham's season-opening 2-0 defeat at home to Manchester City on Sunday despite the club having a shortage in central defenders.
ALSO READ
It was the first real indication that the Frenchman is on the way out of West Ham, and head coach David Moyes had this to say about it, "No, Issa Diop is not injured at the minute."
"Issa Diop didn't put himself forward to play in the last couple of games and we will see what happens with that in the next couple of weeks," Moyes said after the game on Sunday.
Diop and Adarabioyo's similarities
Issa Diop is a 25-year-old central defender, just over 6 foot, 3 inches tall and prefers to play on the right side of a double centre-back pairing.
Tosin Adarabioyo currently plays that role for Fulham as he did in Fulham's 2-2 draw against Liverpool.
Pulse Nigeria
The 24-year-old English-Nigerian is also similarly built to Diop, standing at 6 feet 4 inches tall which is a similar profile to Fulham's incoming £17 million signing.
There is a possibility Fulham boss Marco Silva intends to play them both together but that would mean either one of Diop and Adarbioyo would have to compromise on their preferred centre-back role.
Recommended articles
Our success does not rely on Osimhen - Spalletti, Napoli at peace over injuries
Super Eagles star Victor Osimhen resumes training with Napoli
Maguire Again! England & Germany's comedy of errors ends in 6-goal thriller
Reactions as 'inevitable' Maguire steals headlines in England vs Germany 6-goal thriller
Super Eagles coordinator wants more home-based players, forgotten stars to combat injury crisis
Osimhen destroyed Van Dijk in just 45 minutes - Top Italian journalist hails Super Eagles star