Nigerian football legend declares for FIFA presidency
The next election will be at the world governing body's Extraordinary Congress in February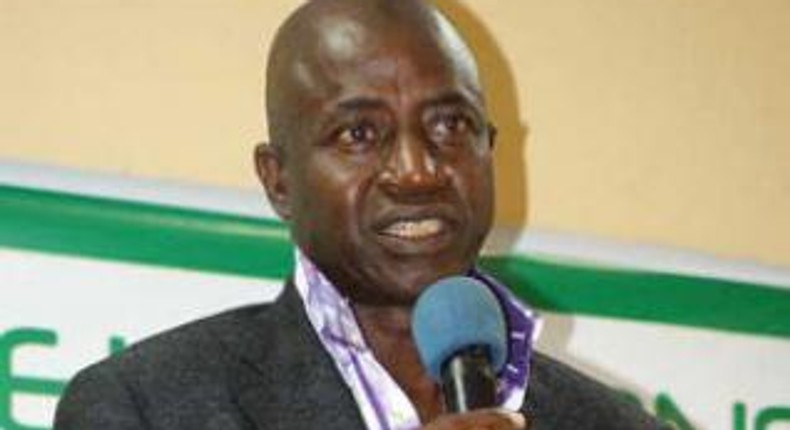 Nigerian football legend Segun Odegbami has declared for the FIFA presidency reports.
Though details of the bid has not been revealed, Odegbami is aiming to replace Sepp Blatter who has announced that he will be stepping down following the corruption scandal that rocked the global game and cost the Swiss his job.
The next election will be at the world governing body's Extraordinary Congress in February.
He was the Chairman of Nigeria's 2010 World Cup bid which was his biggest position in football politics.
Patrick Olusegun Odegbami, often shortened to Segun Odegbami was born on August 27, 1952, in Abeokuta.
Nicknamed 'Mathematical' for his exquisite skills, pace and accuracy in front of goal, Segun Odegbami is one of Africa's all-time greats.
He won 46 caps and scored 23 goals for the national team, and guided Nigeria to its first Africa Cup of Nations title at the 1980 tournament on homeland.
He played for IICC Shooting Stars (now called Shooting Stars) of Ibadan his entire career, from 1970 to 1984.
Recommended articles
African football boss blames closed gate for Cup of Nations tragedy
US embracing big chill in CONCACAF World Cup race
Salah and Haller go head to head as African heavyweights clash
Martial completes loan switch from Man Utd to Sevilla
AFCON 2021: Morocco 2 vs 1 Malawi Player Ratings
Hakimi fires Morocco into quarter-finals after Malawi scare