5 things we learnt from season finale
These are five things we learnt from Premier League fixtures played on the final match day of the 2015/2016 season.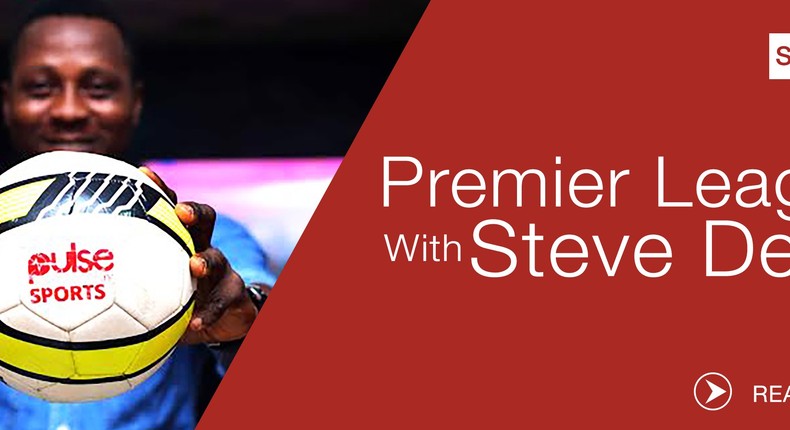 1. Chelsea 1 Vs Leicester City 1: Champions show resilience again
The champions were in action against Chelsea at Stamford Bridge and although there was nothing to play for, Leicester City showed fight again to remind everyone why they have won the title this season.
There is nothing to play about for here; there were still points to be won and the Foxes did just that. They had spent the previous week in celebratory and party mood but when Claudio Ranieri's men got to the pitch, they were there to do a job.
This is the type of character and display that have led Leicester to their first league title. Ranieri will be hoping to meet his squad intact when he returns for next season; where next for the Foxes; we can only wait to see.
2. Arsenal 4 Vs Aston Villa 0: Gunners need just a little to win the league
Arsenal trashed already relegated Aston Villa on the last day of the season to overtake rivals Tottenham in second place.
This is their highest finish since 2005 and the win over Villa shows just little is needed for Arsenal to win their first league title since 2004.
With Mikel Arteta, Tomas Rosicky, Mathieu Flamini and others to leave this season, Arsene Wenger has spaces to fill in the squad and needs to be decisive and quick in the transfer window.
The team need lots of character and leadership to overcome the mental block that has stopped them from winning the league for a long time.
With Chelsea, Manchester City and even Manchester United still rebuilding, Arsenal still have another opportunity to win the league next season. Getting multiple chances in life is a rarity, Wenger needs to pounce on this and deliver.
3. Newcastle United 5 Vs Tottenham 1: Spurs prove they are not title ready
It was very easy to see why Tottenham failed to win the Premier League during their 5-1 loss at Newcastle United.
After succumbing to the pressure of league challenge, Tottenham further showed signs of their frailty as they were trashed by already relegated Newcastle United.
The same frail character they showed when they allowed Arsenal to battle a draw with a man down at White Hart Lane.
Finishing above Arsenal for the first time in 20 years would also have been a way of making up for their title loss. But they capitulated in a way only Tottenham can- well, may be Arsenal too.
4. Manchester City 1 Vs Swansea 1: Pep Guardiola has lots to do
Manchester City secured fourth place with a 1-1 draw away at Swansea; finishing top four is not enough for City considering the type of squad they have, so Manuel Pelegrinni paid for it and Pep Guardiola has been brought in.
Guardiola's track record brings along the expectation that he will get everything up and running in his first season.
He won the treble in his first season at Barcelona and won a double at his debut season at Bayern Munich, so he's expected to do same in City.
But in Barcelona, he met a squad of phenomenal players that have been playing together for a long time and a wonder-boy called Lionel Messi. At Munich, he came in on the back of a treble.
At City, Guardiola will be meeting a broken and aged squad. He will need to bring in more players in a single transfer window than he has ever done in his career.
Pep should be given enough time, he's a football coach, not a magician.
5. Chelsea 1 Vs Leicester City 1: John Terry needs to stay
Chelsea captain John Terry has been offered a new one-year contract to remain at the club and the defender has revealed he wants to stay.
It's quite puzzling that it took Chelsea this long to offer their long-serving captain a new deal. Terry is Chelsea through and through and is the last bred of the club man Stamford Bridge has.
Making him stay will go a long way of keeping and instilling the club's values and tradition to the next squad.
More from category
'Kick him harder'- Reactions following Patrick Vieira's pitch-invader incident

Barcelona star Aubameyang confirms retirement from international football with Gabon

'I wouldn't have survived' - Rangers fans hail Leon Balogun for providing water in Europa League final
Recommended articles
'Kick him harder'- Reactions following Patrick Vieira's pitch-invader incident
Barcelona star Aubameyang confirms retirement from international football with Gabon
'I wouldn't have survived' - Rangers fans hail Leon Balogun for providing water in Europa League final
'Wash your mouth!' - Richarlison brands Jamie Carragher as sh*t
Calvin Bassey's UEL masterclass a humbling lesson for Super Eagles fans
15 things to know about women to referee at World Cup, Africa represented