5 things we learnt from match-day 31
These are five things we learnt from games played in the match-day 31 of the Premier League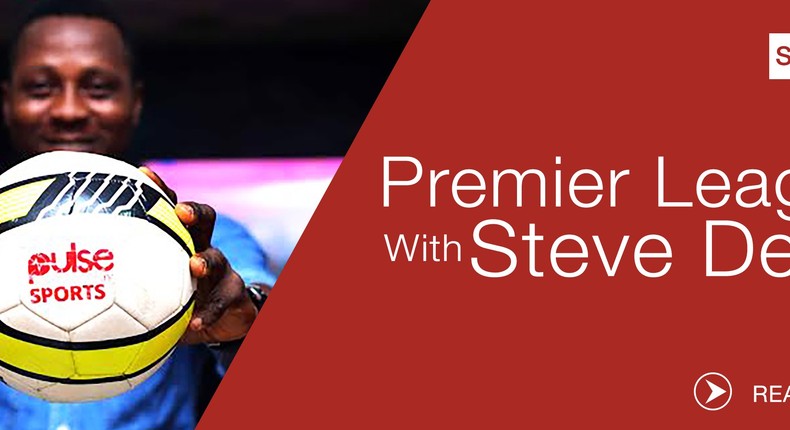 1. Everton 0 Vs Arsenal 2: Gunners better without pressure
Arsenal returned to winning ways with a 2-0 win away at Everton to keep their slim title hopes alive. Despite their poor run of form of late, the Gunners were impressive as they grind out a 2-0 win at a very difficult ground.
Arsene Wenger's side have won none of the last three Premier League trips to Goodison Park (W0 D2 L1) so what was different this time? No pressure. With Leicester City 11 points off Arsenal, the Gunners played with a lot of ease.
This is what has been Arsenal's ruination since they last won the league title. They can't perform and deliver under pressure. Without pressure they have been able to win and with the title race almost over, watch the Gunners start firing again.
2. Crystal Palace 0 Vs Leicester City 1: Riyad Mahrez is Player of the Year
As the season gradually winds down, the award season is about to kick in and Leicester City forward Riyad Mahrez should sweep the Player of the Year awards.
The Algerian scored Leicester's only goal as they beat Palace to continue their push for the title. He now has 16 goals and 11 assists. He has to be the Player of the Year. Watching him play, you get to see why Leicester City are almost lifting the title. He has dazzled the League with his skills, direct play and eye for goal.
This is a player who is playing just in his second year in the Premier League and is now bossing everyone.
3. Chelsea 2 Vs West Ham 2: Long way for The Blues
Chelsea's league unbeaten run under Guus Hiddink continues with a 2-2 home draw with West Ham.
Despite the unbeaten run, Chelsea remain in 10th position on the league due to a series of draws.
This team has not really improved after the sacking of Jose Mouinho, results slightly improved because the players were ready to fight more for their future. Now the it's very clear that they have a long way to go.
With Antonio Conto reportedly coming in, Chelsea will need two or three years of rebuilding before they can be at the top again.
4. Tottenham 3 Vs Bournemouth 0: Harry Kane now an elite striker
Remember when Harry Kane finished last season with 20 league goals and he was called a 'one season wonder' well he became the first player to reach 20 Premier League goals this season.
'Two seasons wonder'? I think not. Kane has been morphed into an elite striker. The best in the league.
The English man is an 10-yard beast, something in the mold of Ruud van Nistelrooy, a good header of the ball and a pacy forward. Kane is now an elite striker.
5. Manchester City 0 Vs Manchester United 1: Van Gaal creating his legacy
With Manchester United in the danger of finishing outside of the top four and not winning a trophy for the third consecutive season, Loius van Gaal is not the most popular name in the red side of the city.
The Red Devils have not improved since Van Gaal took over the club in 2014 despite spending over £200m on players but what Van Gaal has achieved will not be forgotten in a hurry at Old Trafford if he leaves at the end of the season.
undefined. He scored in his first league start, his first European start and also his first Manchester derby. What an entrance.
Van Gaal should be credited for giving Rashford and other youngsters a chance at United. Whether we like it nor not, Van Gaal has created his own Manchester United history with the young players he has introduced.
More from category
GVFOOTBALL Youth Football Fund Africa first launch

What not going to Qatar 2022 meant for Nigeria?

Super Eagles stars, Oshoala, others celebrate Orlando Pirates star Olisa Ndah on 25th birthday