Sparta Rotterdam youth player drowns during team outing
Kone made a trip to a local public pool with his teammates to celebrate the end of season when the tragic incident happened.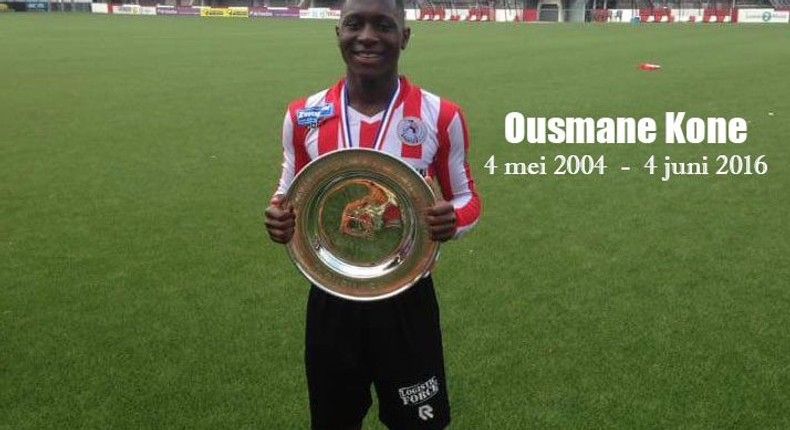 "What should have been a beautiful end of the season, turned into a big drama", Dolf Roks, Sparta Rotterdam's head of Youth Training told Telegraf.
"All strength wished to family, friends, teammates, parents, coaches and relatives. Rest in peace Ousmane."
Only last week Kone celebrated the national championship with Sparta's D-team.
In a statement on the Rotterdam club's website the club states that it is "devastated" by this "tragic accident".
"Sparta Rotterdam sympathizes incredibly with parents, relatives, friends, staff and teammates of Ouusmane", the statement reads.
"Sparta Rotterdam will of course do everything possible to support them. More information is not yet known at this time."
More from category
How Aaron Ramsey's Arsenal genes interfered to cost Rangers the final

3 things takeaways as ex-Arsenal star Ramsey denies Aribo, Bassey UELfinal immortality

Aribo makes Europa League history but suffers the same fate as Iwobi
Recommended articles
How Aaron Ramsey's Arsenal genes interfered to cost Rangers the final
3 things takeaways as ex-Arsenal star Ramsey denies Aribo, Bassey UELfinal immortality
Aribo makes Europa League history but suffers the same fate as Iwobi
'See your life'- Ramsey denies 3 Nigerians Europa League title as Eintracht Frankfurt beat Rangers on penalties
Odion Ighalo talks tough ahead of Kings Cup between Al-Hilal and Al Feiha
'Your prodigal son returns' - Orlando Pirates coach calls for support as Super Eagles Ndah arrives Uyo