Referee head-butts player in Germany
This happened during a lower league match between TSG Neustrelitz and FC Oberlausitz Neugersdorf in Germany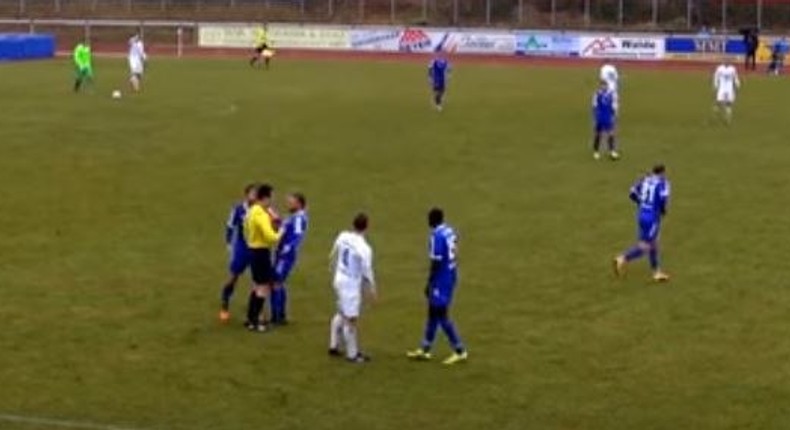 This happened during a lower league match between TSG Neustrelitz and FC Oberlausitz Neugersdorf.
With TSG, trailing 1-0, they were appealing for a red card after one their players appeared to be fouled in the box.
After consulting with his linesmen, Giese decided not to give a penalty and TSG players started to protest.
During the protest, the referee pressed heads with TSG's Fabio Viteritti, who ended up falling to the ground.
More from category
GVFOOTBALL Youth Football Fund Africa first launch

What not going to Qatar 2022 meant for Nigeria?

Super Eagles stars, Oshoala, others celebrate Orlando Pirates star Olisa Ndah on 25th birthday