FIFA U-20 WWC
Nigeria's Falconets game delayed against France due to weather
The Falconets game against France was delayed for 1 hour due to the rai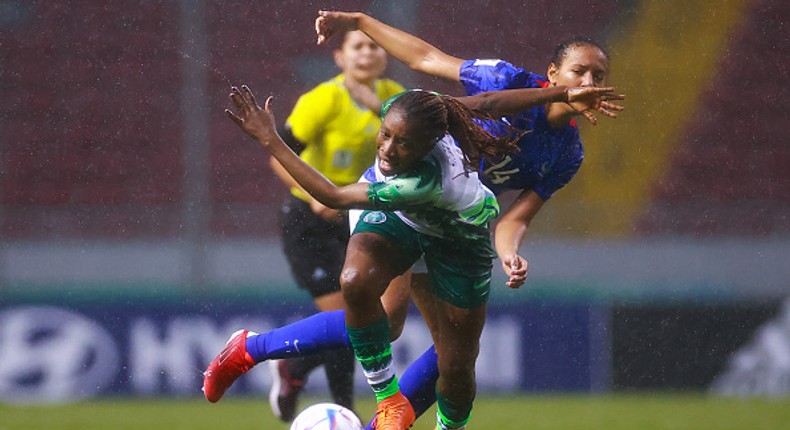 The game was scheduled to take place at 12 AM on Friday, August 12 at the Estadio Nacional de Costa Rica, San José in Costa Rica.
The match official sanctioned the game to take place but the weather continued to get worse.
Falconets game against France delayed
As the game progressed, it was clear that the Falconets and France could not continue playing under terrible weather conditions.
The match officials then decided to stop the game as players from both teams rushed to the dressing room.
The officials decided to postpone the game for one hour as the game was suspended 20 minutes after kick off.
The sky became clearer as the game was able to continue after an hour with inspection by the match officials
Recommended articles
Our success does not rely on Osimhen - Spalletti, Napoli at peace over injuries
Super Eagles star Victor Osimhen resumes training with Napoli
Maguire Again! England & Germany's comedy of errors ends in 6-goal thriller
Reactions as 'inevitable' Maguire steals headlines in England vs Germany 6-goal thriller
Super Eagles coordinator wants more home-based players, forgotten stars to combat injury crisis
Osimhen destroyed Van Dijk in just 45 minutes - Top Italian journalist hails Super Eagles star