Federal High Court disowns Giwa's 'writ of execution'
Giwa used a 'writ of execution'-he claimed was from the Federal High Court, Jos- to force himself as leader of the NFF.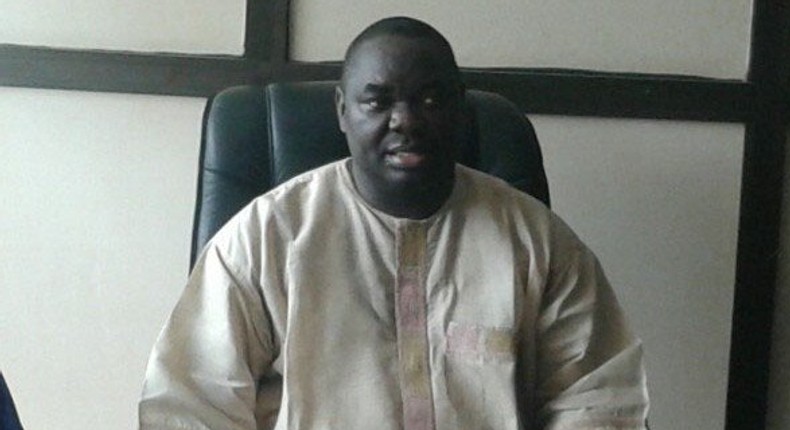 The Federal High Court has disowned the 'writ of execution' bandied by self-appointed leader of the
Giwa has always claimed that the September, 2014 election which put current president of the NFF Amaju Pinnick in office was faulty but his case has been ruled out by FIFA and the Court of Arbitration for Sports.
According to the NFF, the Registrar of the Federal High Court, Jos, Mr. Nasiru Gusau has revealed that the document used by Giwa did not emanate from the court.
"We did not issue any writ of execution on this matter. What you are saying is strange to me," Gusau told NFF official website on Monday, June 6.
"The Giwa people made an application for writ of execution, which the court declined. The court cannot execute a declaratory judgment or an interlocutory order.
"Moreover, if the case is on appeal, how can the High Court issue a writ of execution?"
The NFF claims that an undated and completely invalid 'writ of execution' was submitted at the NFF secretariat on Friday, June 3 by an Executive Officer (Accounts) with the Federal High Court, Jos, Langmbweng Enoch Wupeh.
"The 'writ of execution' was, strangely, prepared and signed by Plaintiff Counsel (Giwa's lawyer), and to it was attached only the first two orders made by the court, leaving out the most recent orders that struck out the first two, as well as the Hon. Judge's clarification. The signature of a 'Judge' (no name) was poorly forged," the NFF said in a statement on their website.
Gusau had earlier clarified the interim order made by the court on 8th April, saying the court only re-listed the Giwa case for hearing and never said Giwa should assume leadership of the NFF.
This comes after Giwa stormed the Glass House to harass the staff on Friday, June 3.
More from category
What not going to Qatar 2022 meant for Nigeria?

Super Eagles stars, Oshoala, others celebrate Orlando Pirates star Olisa Ndah on 25th birthday

BETTING TIPS: La Lia betting tips and odds for this weekend