Amaju Pinnick returns as president for next 4 years
Amaju Pinnick returns to be in charge of Nigerian football for another four years after victory in Katsina.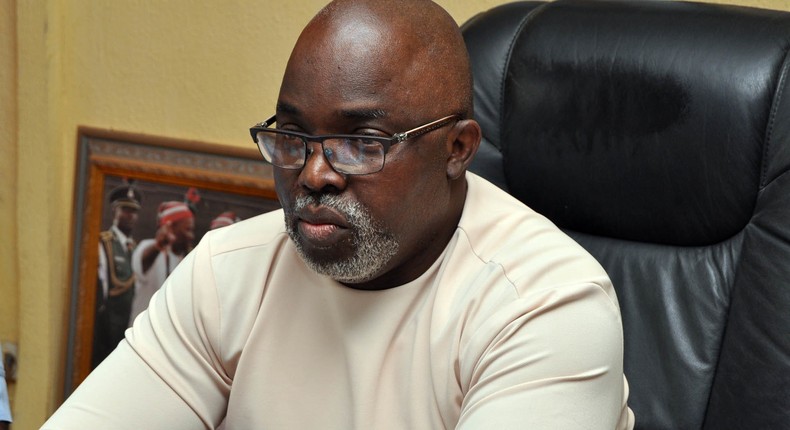 Amaju Pinnick has returned as President of the
Pinnick beat Alhaji Aminu Maigari Ex-Super Eagles defender Chief Taiwo Ogunjobi who is the Chairman of the Osun State Football Association and and Mr. Chinedu Okoye who is in charge of Bimo FC.
The incumbent was tipped heavy favourite to retain his position which he did in style after a comfortable victory over his rivals.
Pinnick amassed a total of 34 votes to beat rivals Maigari who had eight votes Ogunjobi with two while Okoye did not get any.
ece-auto-gen
The 44-year-old becomes the first man to retain his seat as President of the NFF after he displaced Maigiri in the 2014 elections.
Pinnick has had to contend with legal issues from Chris Giwa but his reelection into power means that his tenure will continue from 2018 till 2022.
Speaking after the elections, Pinnick stated that his administration is striving to do all it takes to be financially independent with minimal support from the Federal government
ece-auto-gen
He said, "We have proven that with our national teams the NFF has a very marketable brand, largely thanks to the sheer size of our fan base and international appeal, so it is possible to achieve this financial independence."
Seyi Akinwunmi elected NFF Vice President
After the casting of votes Akinwumi was declared the winner with 41 votes to beat rival Otunba Dele Ajayi who had just two votes with one vote invalid.
In other results Alhaji Ahmed Yusuf 'Fresh' beat Suleiman Yahaya-Kwande for the North Central seat on the executive commitee.
More from category
Chelsea celebrate Nigerian Table Tennis star Olajide Omotayo [Photos]

FIFA 23: Matchday Experience Preview (What to expect)

Almeria's CEO confirms Super Eagles star Umar Sadiq's exit
Recommended articles
Chelsea celebrate Nigerian Table Tennis star Olajide Omotayo [Photos]
FIFA 23: Matchday Experience Preview (What to expect)
Almeria's CEO confirms Super Eagles star Umar Sadiq's exit
Spartak confirm Nigerian midfielder ruled out for 6-months due to achilles tendon injury
'Irresponsible, unacceptable' - CAF slams Napoli president, calls for UEFA sanctions
Bad news for Tosin Adarabioyo as Fulham agrees £17m deal for similar West Ham defender