Chelsea star Mason Mount struggles to speak after operation to remove teeth (video)
The Chelsea star revealed the consequence of removing his wisdom teeth in a video that has gone viral.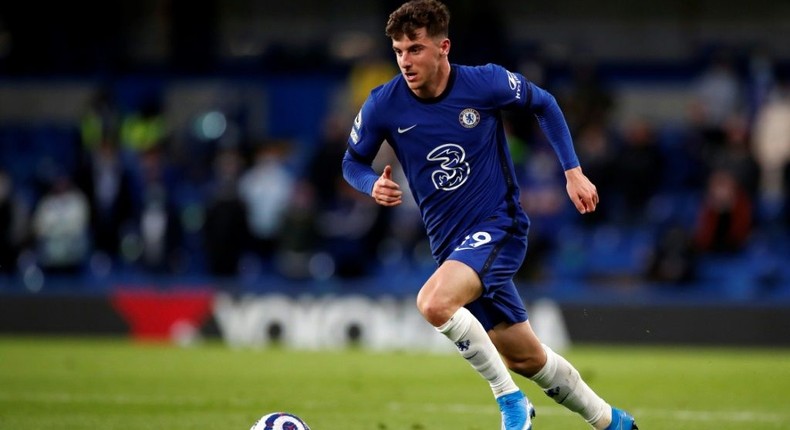 Chelsea star Mason Mount rose to the top of trends on Twitter following an operation to remove his wisdom teeth.
On Sunday, November 7th, 2021, Mount had four teeth taken out through surgery.
The 22-year-old then proceeded to post a video on his official social media channels to reveal the extent of pain he was in after the procedure. Also, he highlighted the difficulty in speaking in the hilarious video, as to ease the pain he held a pad on his cheek while sitting in the back of a car.
Mount said, "If I got punched right now, I wouldn't even feel it," while tapping the other side of his mouth.
A lady's voice responded, "Shall I try?"
"Yeah... no, no, no," Mount replied.
A voice from in front of the car added, "It might knock his teeth out."
"I ain't got no teeth!" the Chelsea midfielder replied instantly.
According to several reports, the Chelsea midfielder decided to have the operation as one of his wisdom tooth became infected
Due to the procedure, England's 2022 FIFA World Cup qualifier against Albania on Friday, November 12th will come too soon for Mount. He continues the healing process after the operation with painkillers and antibiotics, delaying him from joining the rest of the England squad in camp.
More from category
5 likely scenarios in this year's final

Osimhen, Ighalo and Ndidi headline the top 10 most fashionable African players

How Calhanoglu played for the last two league winners and still never won a Scudetto himself
Recommended articles
5 likely scenarios in this year's final
Osimhen, Ighalo and Ndidi headline the top 10 most fashionable African players
How Calhanoglu played for the last two league winners and still never won a Scudetto himself
Bukayo Saka links up with NBA star of Nigerian descent Aaron Nesmith
Pulse Sports NPFL Team of the Week
Tunisia's US Monastir and Egypt's Zamalek advance to semifinals