Leicester City striker leaving wedding plans for his fiancée
With his wedding fixed for Wednesday, May 25, Vardy has revealed that he will be leaving all the wedding plans for his partner.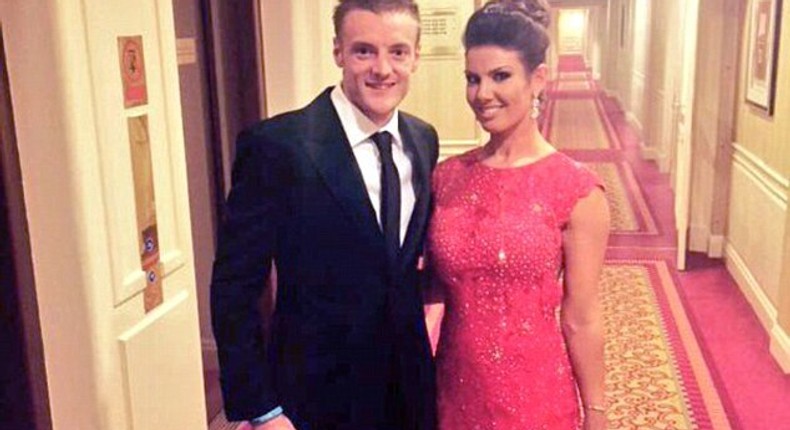 After his good season with Leicester City, the striker is set to be included in England squad for the Euro 2016.
The England squad will play in a friendly game against Australia leave for the champions just two days after his wedding and Vardy says he has no hands in the planning of his nuptial.
Speaking to , Vardy insists letting Becky take control of the preparations for their big day was the best decision he ever made."
Asked if he will be e getting any pre-wedding jitters? the 29-year-old England international said "I don't get nervous."
"He goes out onto the pitch in front of 70,000 people without any problems, so I can't see him getting nervous at our wedding," his partner, Becky added.
More from category
Odion Ighalo talks tough ahead of Kings Cup between Al-Hilal and Al Feiha

'Your prodigal son returns' - Orlando Pirates coach calls for support as Super Eagles Ndah arrives Uyo

Report: Chelsea set to complete deal for Jules Kounde
Recommended articles
Odion Ighalo talks tough ahead of Kings Cup between Al-Hilal and Al Feiha
'Your prodigal son returns' - Orlando Pirates coach calls for support as Super Eagles Ndah arrives Uyo
Report: Chelsea set to complete deal for Jules Kounde
Why you should stake it all on Rangers to win the Europa League final
Aribo reveals how AFCON exit affected his form at Rangers
Rangers' Nigerian stars aim to follow in Kanu, Mikel's footsteps