Nigerian footballer stabbed to death in Wales
Esin's unconscious body was found in the street at 2 am on Sunday, March 27 by police.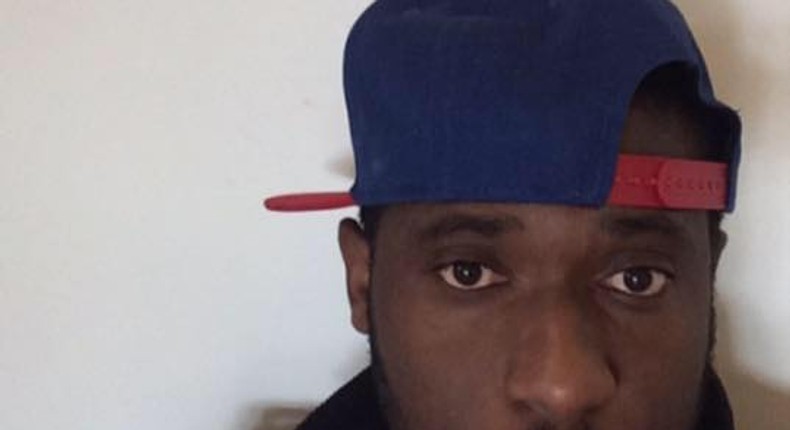 A British footballer of Nigerian descent
Esin's unconscious body was found in the street at 2 am on Sunday, April 2 by police who have launched a murder investigation into his death.
27, Esin was an amateur footballer with Llanfairpwell FC which will held a one minute's silence before their game against Cameas Bay on Wednesday, April 5.
"We offer Henry's family and friends our sincere condolences at this most heartbreaking time," a club said in a statement on their Facebook page.
"Gone but never forgotten, a true gentleman in every sense."
A father of two, the 27-year-old's last name shows he is of Nigerian descent although a look through his Facebook page and it is clear he has not identified much with his Nigerian root.
He died of severe injuries from the multiple stabbing he received.
Police have arrested a 26-year-old man from the Bangor area on suspicion of murder.
"Police need the support of the community and we urge everyone who witnessed this incident or its immediate aftermath to come forward – whether they consider they saw an incident or not we would like to speak to them," DCI Kearney is quoted to say by UK Sun.
"To add to this we are keen to identify anyone who has and video or photographic images of Dean Street, Bangor between 1.30am and 2.15am on Saturday, April 1 to come forward.
"This includes any drivers who have Dash Cam footage from Dean Street between these times."
More from category
Arsenal suffer a blow as Osimhen makes his transfer decision

Gucci unveil Man City flop Jack Grealish as Brand Ambassador

Top 5 transfer flops of the just concluded Premier League season
Recommended articles
FestivalofTT2022: How Nigerians dominated ITTF Africa Western Region Championships
Hennessy revitalises Festac Park 23 Basketball Court with "In The Paint" initiative
Arsenal suffer a blow as Osimhen makes his transfer decision
Gucci unveil Man City flop Jack Grealish as Brand Ambassador
Top 5 transfer flops of the just concluded Premier League season
Top 5 successful transfers of the just concluded Premier League season