Players set for promotion to Super Eagles
Some Flying Eagles players will be invited to fight for places in the Super Eagles team according to a NFF source.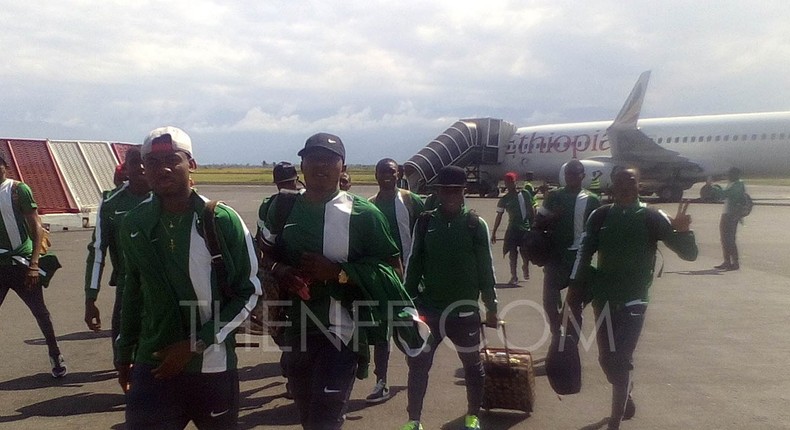 Despite their failure to qualify for the
That loss means that Nigeria's U-20 boys will not be playing in next year's Africa U-20 Cup of Nations.
Most of the players will be promoted to the Super Eagles according to a source from the Nigeria Football Federation (NFF).
"We shall include some of the players who have distinguished themselves in the team in some of the senior team's invitations as means of monitoring and developing them after they failed to reach the U-20 World Cup where they should have exhibited their talents," a NFF source is quoted to say by .
According to the source, three to five of the players from the Flying Eagles will be invited to fight for places and develop with the Super Eagles.
"We cannot allow such talents to vanish just like that. We shall help the players to fulfill their potential by giving them the chance to improve their game by training and playing with the Super Eagles," the source added.
More from category
Where are they now? 8 Liverpool & Real Madrid superstars from the 2018 UCLFinal

Heartbreak for Nigerian girls as Maduka Okoye's girlfriend shows up

'It's true but sad' - Sadio Mane admits Africa's tough case for the Ballon d'Or
Recommended articles
Where are they now? 8 Liverpool & Real Madrid superstars from the 2018 UCLFinal
Heartbreak for Nigerian girls as Maduka Okoye's girlfriend shows up
'It's true but sad' - Sadio Mane admits Africa's tough case for the Ballon d'Or
Golden State Warriors take out Dallas Mavericks, return to NBA Finals
Aribo, Ekong join to take Dallas camp up to 19 players
African XI of the season