SCOOP
Erling Haaland teases Manchester City new number [Photos]
Haaland shows off throwback photos wearing a Manchester City kit.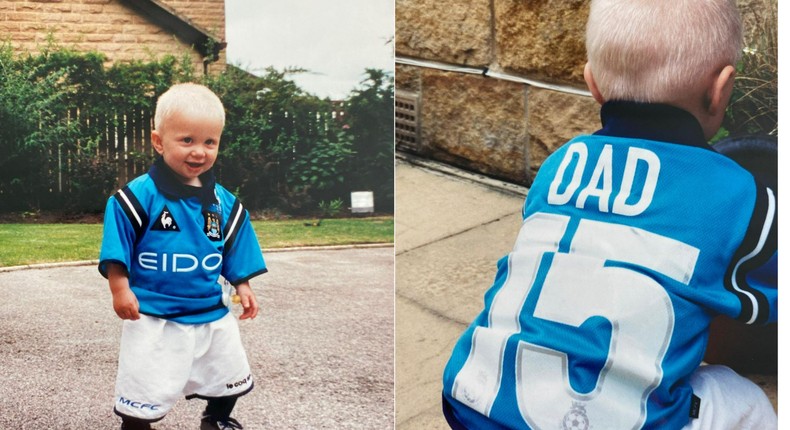 On Friday, June 10 Haaland took to his official Instagram account to post photos wearing a Manchester City jersey.
The jersey worn by Haaland is that off his father who played for Manchester City in the past.
Pulse Nigeria
Haaland and Manchester City
According to reports, Haaland will join Manchester City as soon as he passes his medical.
The 21-year-old will join the side his father Alfie Haaland played for in the early 2000's.
Haaland was born in Manchester as his father played in England. Alfie played for Manchester City from 2000 till 2003.
Pulse Nigeria
Along with the photo by Haaland was a message that said, "To be continued."
The photo also teased the number Haaland will wear once he joins Manchester City.
It is reported that Manchester City will not strip Gabriel Jesus of the number nine jersey which means that Haaland could have to settle for another number.
Topics:
More from category
What not going to Qatar 2022 meant for Nigeria?

Super Eagles stars, Oshoala, others celebrate Orlando Pirates star Olisa Ndah on 25th birthday

BETTING TIPS: La Lia betting tips and odds for this weekend