5 things we learnt from matchday 10
On this weekly column, we highlights five of the biggest lessons we learnt from Matchday nine of the English Premier League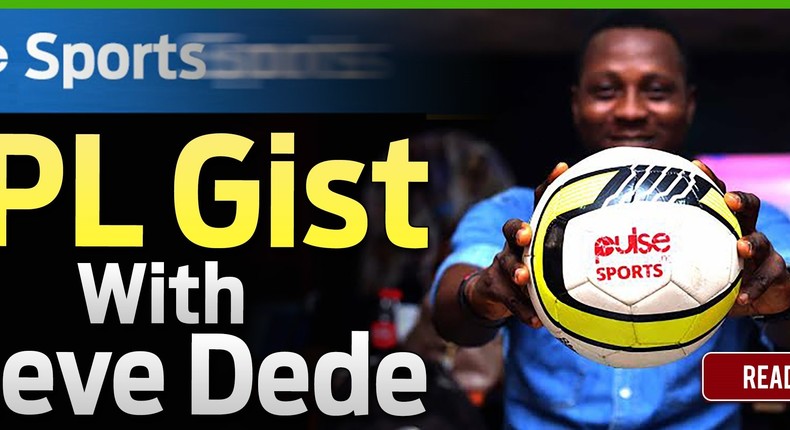 1. West Ham 2 Vs Chelsea 1: Jose Mourinho wants the sack
Chelsea lost again, their fifth loss this season and Jose Mourinho wants to jump ship. It has become clear why despite all his successes, he is not held in the same regard with the likes of Sir Alex Ferguson and Arsene Wenger.
You see these managers had bad times, but they stay with their clubs, rode the wave and came back to the top.
But not Mourinho, when things go bad, he runs to another club to win another trophy and run again.
It happened at Chelsea, before, he didn't wait for things to go bad before dumping Inter Milan and jumped ship again when things didn't go as planned at Real Madrid.
Mourinho is trying to wind up Roman Abramovich to sack him. The whole fight with the FA, trying to force himself into the dressing room of the referee at half time which he knew will bring in a suspension, are all a ploy to take the attention away from his failures at Chelsea so far this season.
Mourinho should stay on and ride the wave at Chelsea or he will forever be known as a glory hunter in football.
2. Arsenal 2 Vs Everton 1: Arsenal are showing signs of champions
People will say, we have been here before.
Seeing Arsenal in brilliant form at the beginning of the season, but fading away towards the end.
Whether this season will be a different case or not, I don't know yet but Arsene Wenger's men are showing huge signs of champions.
Just three days after the big win over Bayern Munich in the UEFA Champions League, Arsenal faced a much rested Everton at home and won.
Arsenal were brilliant in the first half, capitalising on poor goalkeeping to score two quick goals. They however conceded a fluke goal towards the end of the first half to make the second 45 minutes a very tricky one.
Wenger's men however held on, with the defense and goalkeeper Petr Cech to thank. The way they battled collectively showed that there is something different about Arsenal this season.
3. Manchester United 0 Vs Manchester City 0: No title for Manchester United this season
Manchester United's goalless draw with their rivals City showed the Red Devils do not have what it takes to win the EPL this season.
Louis van Gaal has repeatedly talked about building a team that can the title when he leaves, maybe that is the target of the club this season.
United lacked ideas in the final third against City who were more than happy with a point.
With City sitting back especially in the second half, United midfielder's lacked the creativity to carve out a clear cut chance for the strikers.
Wayne Rooney was bland in attack and it kept me wondering why Van Gaal was not playing the confident Anthony Martial in United's number 9 position.
All United can do is finish in top 4 and hope for a good cup run, with what we have seen so far, the title is still out of reach for the Red Devils.
4. Manchester United 0 Vs Manchester City: City uninspiring without Aguero, Silva
Many have given Manchester City the title due to the inconsistency of Manchester United, the uncertainties with Arsenal (don't mention Chelsea please) but the Citizens might well loss it due to injuries.
City have no choice than to keep David Silva and Sergio Aguero fit.
They were uninspiring against United. Yaya Toure, Kevin De Bruyne and Raheem Sterling, though good players do not possess the intricacy and incisiveness of Silva.
Wilfried Bony had a difficult day deputising for Aguero and it was clear why the Argentine is the key to City's title race.
Manchester City need Silva and Aguero back.
5. Liverpool 1 Vs Southampton 1: The Klopp hype has gone down
Jurgen Klopp's appointment as coach of Liverpool was hailed as the second coming of Christ by the British media.
We all know Klopp from his Borussia Dortmund days, but the way his appointment was celebrated in England left a bitter taste in my mouth.
It didn't go down well with me. His appointment would never have been so heralded in Spain and Italy.
Three games with him as coach now and no win yet for Liverpool.
So what was the hype all about?
He always talked about 'metal football' but what we have seen from Liverpool is far from that.
With the hype out of the way, Klopp should be allowed to do his job and get Liverpool back to winning ways.
He is not here to perform magic, give him time.
Watch this matchday 10 video, below:
JOIN OUR PULSE COMMUNITY!
Recommended articles
MUN 3-2 ARS: Ronaldo, Fernandes celebrate milestones in five-goal thriller at Old Trafford
CHAOS DIGEST: Mladen Krstajic would be Nigeria's worst-ever coach - Part 1
Aubameyang, Lacazette model iconic Arsenal jersey [Photos]
Carrick praises Ronaldo for not causing 'drama' after being dropped for Chelsea trip
WTA suspends tournaments in China over Peng Shuai
'He knows where the goal is' - Ranieri waxes lyrical about Emmanuel Dennis
'Scary' Liverpool trio could become unstoppable - Henry
Ahmed Musa: Super Eagles captain scores second goal of the season for Fatih Karagümrük in Turkish Cup
In-form Emmanuel Dennis scores in back-to-back-to-back games for Watford