Forward takes centre stage as Portugal team do the mannequin challenge 
While on national team duties, Ronaldo and his teammates took on the challenge in the dressing room.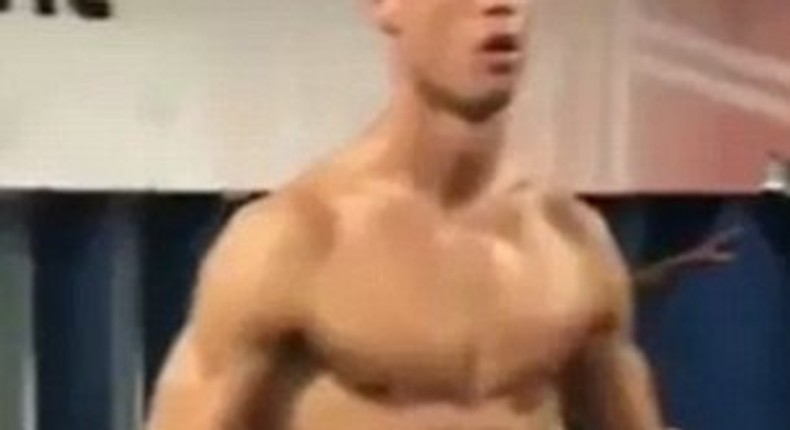 The 'mannequin challenge' involves a group of people caught in still positions while a hiphop record 'Black Beatles' by the duo Rae Sremmurd plays in the background
In the video, the 31-year-old is seen showing off his ripped chest as he stood still in the middle of the dressing room.
In fact, the Real Madrid star is shown twice in the video, as the main man of the squad.
Defender Jose Fonte can be seen having medical tape put on his ankle while William Carvalho is getting ready for a selfie.
The challenge was done before their 4-1 win on Sunday, November 13 against Latvia in a 2018 FIFA World Cup qualifier.
More from category
Nigeria's World Cup mission is on course after beating Ivory Coast

Liverpool keep quadruple hopes alive with thrilling comeback

Reactions as Liverpool survive Southampton scare amidst title chase
Recommended articles
Nigeria's World Cup mission is on course after beating Ivory Coast
Liverpool keep quadruple hopes alive with thrilling comeback
Reactions as Liverpool survive Southampton scare amidst title chase
Kendrick Lamar spotted 'passionately' playing FIFA with kids in Ghana
Chelsea should forget Lewandowski and focus on Lukaku
Victor Osimhen celebrates Napoli legend Diego Maradona [Photos]