'Cristiano Ronaldo deserves respect' - Roberto Martinez at his first conference as Portugal's head coach
Roberto Martinez has been named as Portugal's new coach, and he unavoidably had questions to answer about his new captain.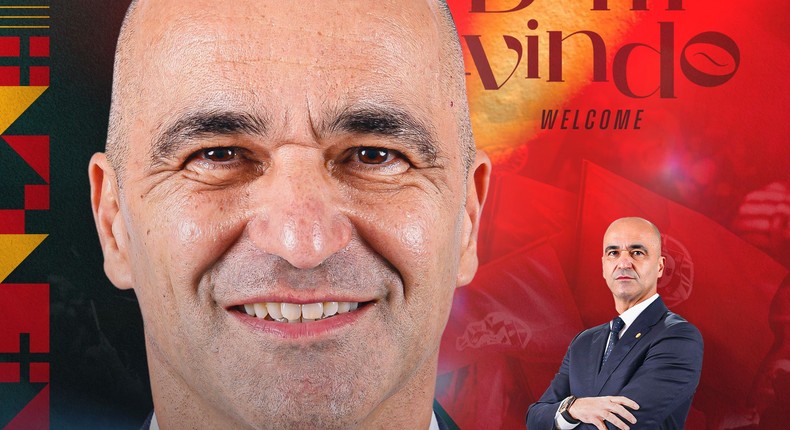 Roberto Martinez was officially announced as Portugal's new coach after verbal agreements were reached a few days ago.
The 49-year-old Spaniard would take over from Fernando Santos, who left the role after the World Cup, and he already had questions to answer about Portugal's captain, Cristiano Ronaldo, in his first press conference.
Roberto Martinez on Ronaldo
"Cristiano Ronaldo deserves respect after 19 years as part of the national team, we're going to speak about that together soon," Martinez said at the Cidade do Futebol, where he was unveiled as Portugal's new coach.
"Football decisions would be made on the field, my starting decision is to get to know everyone, the 26 that went to the World Cup, and Cristiano Ronaldo is part of them."
A new coach for Cristiano Ronaldo
Ronaldo entered the World Cup for Portugal with a cloud of controversy hanging over him from his interview with Piers Morgan.
The extra attention and poor performances saw him lose his undisputed position as the focal point of Portugal's attack.
The 37-year-old uncharacteristically started only three of Portugal's five games at the World Cup, none of which came in the knockout stages.
AFP
Following the disappointments from the World Cup, there were many suggestions that the 2016 European Championships winner would retire from the national team, but the man from the Madeira part of Portugal kept himself available for the national team.
He would have a new manager now in Roberto Martinez, who has said he deserves respect for what he has done for the national team and is looking forward to getting to know him.
Ronaldo holds the record for most international goals scored (118). The goals delivered two trophies and many important moments for the Iberian nation.
More from category
GVFOOTBALL Youth Football Fund Africa first launch

What not going to Qatar 2022 meant for Nigeria?

Super Eagles stars, Oshoala, others celebrate Orlando Pirates star Olisa Ndah on 25th birthday