BOXING: Efe Ajagba ready to put on a show against Stephen Shaw
Nigerian heavyweight Ajagba talks tough, excited ahead of clash with Shaw.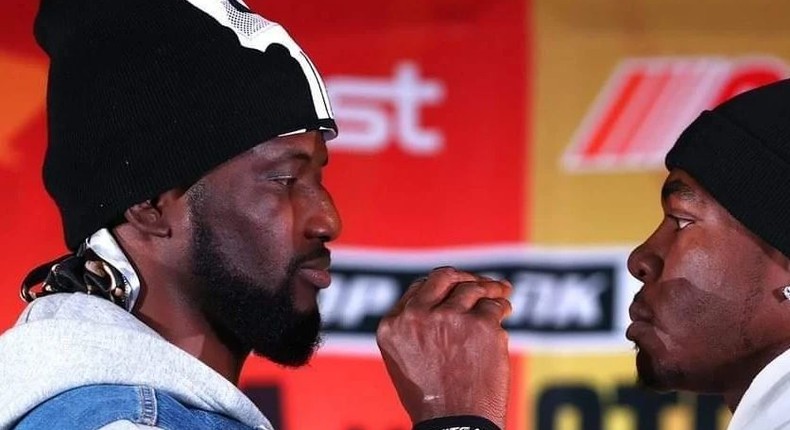 Nigerian professional boxer Efe Ajagba is set for a massive heavyweight boxing showdown against American Stephen Shaw.
The 28-year-old Ajagba had the pre-fight press conference and face off against Shaw on Thursday, January 12.
Back in October 2021, Ajagba suffered his first professional defeat via a unanimous decision to Cuban Frank Sanchez.
Since then Ajagba has returned to the ring, stopping Hungarian Jozsef Darmos in two rounds in late August.
Ajagba vs Shaw
Ajagba was originally scheduled to face World Boxing Council (WBC) Bridgerweight champion, Oscar Rivas. Rivas suffered an injury to his eye, however, and Shaw jumped at the opportunity to face Ajagba on short notice.
Ahead of the fight, Ajagba and Shaw talked tough at the press conference.
Shaw stated that he is confident that he will defeat Ajagba and then go on to become a force in the heavyweight division. He said, "It's gonna be a very heartfelt moment for me.
"It's gonna mean a lot to me because it's going to change my life. I'm just excited, man, because I feel like this is a life-changing moment for me and I'm ready to take full advantage of it.
"I'm gonna be very, very happy when I beat Ajagba and move on to bigger and better things and put myself, you know, where I felt I should have been and where I need to be."
Ajagba, on the other hand, explained that he had surgery on both elbows before the fight against Dzarmos. He then stated that, now at full strength, Shaw cannot handle his powerful shots and intensity.
AFP
He said, "Since I came back from my surgery, I've tried to do everything to fight more.
"That's why I only had one fight last year. I've been trying to get more fights.
"I've made adjustments for Saturday night. "We'll see how it goes. I'm ready for him. I'm ready to put on a show. I'm going to put more pressure. I can't wait. I'm so excited to be here."
Ajagba takes on Shaw at the Turning Stone Resort Casino in Verona, New York on Saturday, January 14.
More from category
BOXING: Efe Ajagba must get better - Ward

Dillian Whyte calls out Francis Ngannou for boxing and MMA doubleheader

BOXING: Ngannou calls out Joshua, Fury after turning down $8 million UFC deal