QUIZ: Which popular Lagos bridge are you?
Third mainland or Lekki link?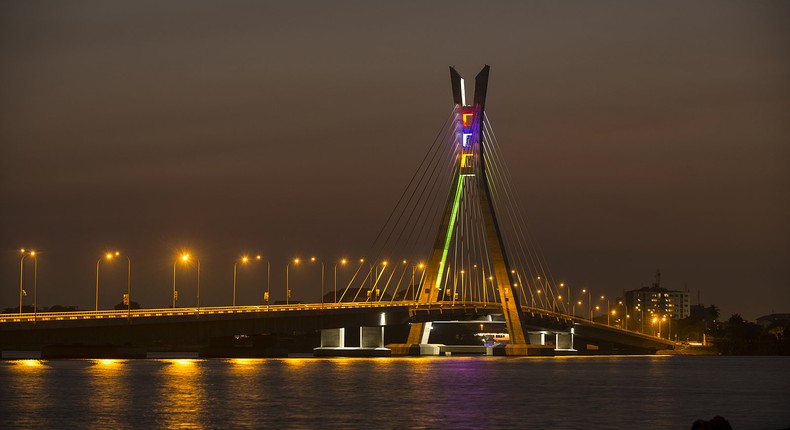 How old are you?
Old[er] people click here
On average, how many times a day do you eat?
Which one are you?
A Nigeria outside Nigeria
A non-Nigerian in Nigeria
A non-Nigerian outside Nigeria
How many sources of income do you currently have?
What is your relationship status?
What's your sex life like?
Unlike some other people, you don't attract people like ants to sugar and that's OK by you. Those who are drawn to you are drawn to you and you like it exactly like that.
You are so sure of yourself. You are the biggest plug in the land. Even if people don't want to roll with you, they still end up coming back to you. So you show them shege as often as you like. I is what it is.
You don't talk too much. You just stay in your corner and ooze class. You also love the gram, and the gram loves you. You are also crazily social, showing almost everyday on TV. Cameras are drawn to you like crazy. Enjoy your time in the sunshine baby!
You like minding your business but welcome anyone who has gist to come drop it. You hate the gram like crazy. Also, not many people fuck with you. Not like you care anyway
JOIN OUR PULSE COMMUNITY!
Recommended articles
Quiz: Only genuine Nollywood fans will score 8/8 on this "Blood Sisters" quiz
QUIZ: Can you crush this secondary school antonyms test?
Quiz: Let's quickly guess if your opposite-sex bestie has a crush on you
QUIZ: What kind of person are you when it rains?
Quiz: Where will you be when rapture takes place?
QUIZ: How tired of adulting are you on a scale of 0-100?
QUIZ: Which of your groups will buy you a presidential form?
Quiz: What crime would you commit if there'd be no punishment?