QUIZ: How much of a party animal are you?
A party animal is an outgoing person who enjoys parties and similar social activities.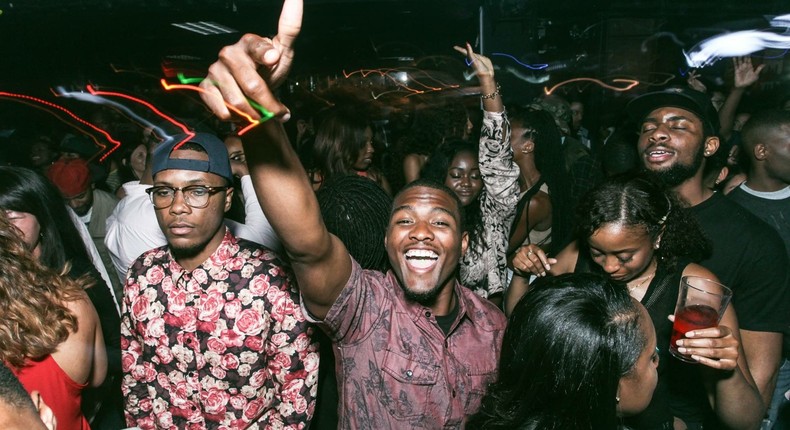 Which describes you best
Prefer to not say anything
If you were a colour, which do you think you'd be?
Which of these foods can you never say no to?
Choose an alcoholic drink
Choose a non-alcoholic drink
Which of these do you love to attend most?
Everyone knows this.. You're a legend of the street. Omo jayejaye. King of rocks. Faaji god. Best there ever was!
You like parties and rocks quite alright, but not to the point that ot has become your key personality trait. You actually like it this way and that's OK. Good for you, we guess.
If anything, you are the homebody that other homebodies call a homebody. You couldn't be farther from being a party animal.
JOIN OUR PULSE COMMUNITY!
Recommended articles
Soldier takes pregnant wife to hospital for delivery, beats up 2 nurses, breaks one's leg
Socialite Cubana Chief Priest accuses BBNaija's Maria of 'stealing' his sister's husband
7 weird things that happen during sex, and they're normal
Paul Okoye shares Cubana Chief Priest's phone numbers as he continues to defend BBNaija's Maria
10 countries where prostitution is legal
Davido and Chioma spotted together for the first time since rumoured breakup
Pulse Exclusive : New court documents claim BBNaija's Maria's alleged partner is in court to dissolve marriage
Actress Esther Nwanchukwu calls Junior Pope her 'man friend' months after she tattooed his initials on her body
7 things every woman wants to hear during sex