QUIZ: Can you score 100% on this simple healthy food quiz?
Junk eaters, don't look away.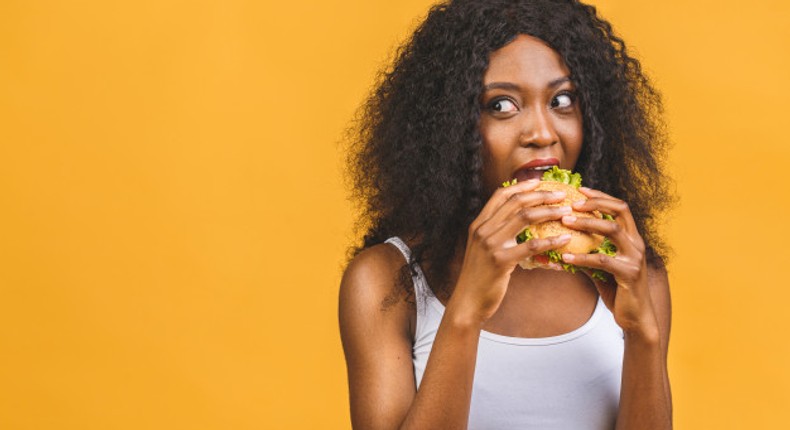 1. Which of these belongs in a salad?
2. Which doesn't belong in a salad?
3. Rank from healthiest to least healthy: "Apple, Asun, Burger and Coke"
Coke, Burger, Asun, Apples
Asun, Coke, Apples, Burger
Apple, Asun, Burger, Coke
Apple, Asun, Burger, Coke
Next question
4. Which should you consume for weight gain?
5. Which is good for weight loss?
Fruit salad
Next question
6. Yam or rice; which is a healthier carb?
7. Which is not a healthy way to lose weight?
Eating after at 9pm
Next question
Your mantra: God punish healthy meals.
You know about healthy eating but you're too unbothered to actually put in much effort into it. Can't blame you though, not so easy saying no to pounded yam and Egusi soup.
You eat healthy 90% of the time, and that's actually good enough. You deserve the cheat days you take from time to time.
Well done! You must be one of the 10 healthy eaters remaining inside this Lagos.
JOIN OUR PULSE COMMUNITY!
Recommended articles
Court restrains Ondo assembly from impeaching Aiyedatiwa
Tinubu begs US court not to release privileged documents to Atiku
Mutfwang urges RMAFC to resolve contentious issues on stamp duties
FCCPC summons Erisco Foods over alleged consumer arrest for negative review
Abia govt adopts strategic approach to tackle security challenges
PDP's Jandor rejects tribunal ruling, party re-examining verdict
Tinubu committed to honest, transparent, accountable governance system - APC
Obey court order as progressives - RTEAN tells Sanwo-Olu
FG announces restructuring of NASSCO management team