QUIZ: Can you score 100% on this simple healthy food quiz?
Junk eaters, dont look away.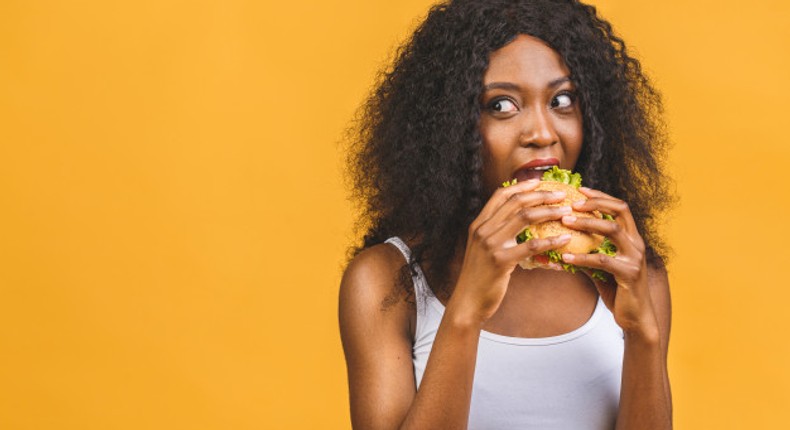 1. Which of these belongs in a salad?
2. Which doesn't belong in a salad?
3. Rank from healthiest to least healthy: "Apple, Asun, Burger and Coke"
Coke, Burger, Asun, Apples
Asun, Coke, Apples, Burger
Apple, Asun, Burger, Coke
Apple, Asun, Burger, Coke
Next question
4. Which should you consume for weight gain?
5. Which is good for weight loss?
Fruit salad
Next question
6. Yam or rice; which is a healthier carb?
7. Which is not a healthy way to lose weight?
Eating after at 9pm
Next question
Your mantra: God punish healthy meals.
You know about healthy eating but you're too unbothered to actually put in much effort into it. Can't blame you though, not so easy saying no to pounded yam and Egusi soup.
You eat healthy 90% of the time, and that's actually good enough. You deserve the cheat days you take from time to time.
Well done! You must be one of the 10 healthy eaters remaining inside this Lagos.
JOIN OUR PULSE COMMUNITY!
Recommended articles
Quiz: Let's quickly guess if your opposite-sex bestie has a crush on you
QUIZ: What kind of person are you when it rains?
Quiz: Where will you be when rapture takes place?
QUIZ: How tired of adulting are you on a scale of 0-100?
QUIZ: Which of your groups will buy you a presidential form?
Quiz: What crime would you commit if there'd be no punishment?
Quiz: Do you know the capital of these unpopular African countries?
Quiz: Only good kissers are allowed to take this quiz
QUIZ: Can you score a perfect 10 on this "Ozark" test?