U.N envoy to country announces resignation on Facebook
The UN peace envoy reportedly resigned after losing support from Gulf countries for his mission in the conflict-riven Yemen.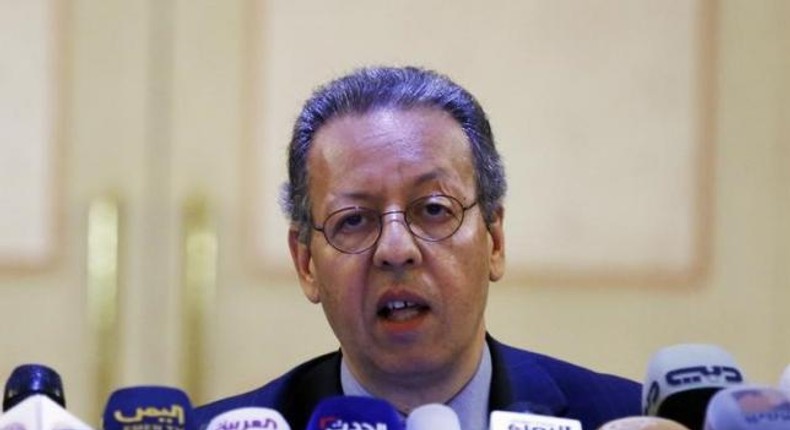 The United Nations envoy to Yemen, Jamal Benomar has resigned.
Reuters reports that Benomar announced his resignation on Wednesday via a statement on his official Facebook page.
Gulf countries accuse Benomar of having been duped by the Houthis who held peace talks while the group pressed their offensive for more territory. This is according to Sky News.
Benomar, who is a veteran Moroccan diplomat, helped broker a 2011 transition plan in Yemen which unraveled and culminated in 3 weeks of a Saudi-led bombing campaign against Iran-allied Houthi rebels.
Over 700 people have died in the recent upsurge of fighting between Houthi rebels and forces loyal to Yemeni president, Abd Rabbuh Mansur Hadi. Over 2,700 have also been wounded in the unrest.
JOIN OUR PULSE COMMUNITY!
Recommended articles
Lagos Govt impounds 150 commercial motorcycles, arrests 10 for flouting ban
PSC extends closure of police recruitment portal by 1 month
NDLEA arrests 2 freight agents for concealing drug in cereal packs
Kwara South stakeholders protest exclusion from APC campaign council
Adeboye in Jos preaches unity among Christians
FRSC confirms 4 dead, 10 injured in auto crash in Bida
Civil Defence licenses 1,200 private security outfits, de-registers 100
Labour Party commends Nigerians over donation to Obi's campaign
100m poor Nigerians will have access to free medical services - Obi
Get our Top Stories delivered to your inbox