Govt ready for mediation to ease Gulf rift
Saudi Arabia, Egypt, the United Arab Emirates and Bahrain severed diplomatic relations with Qatar in a coordinated move on Monday.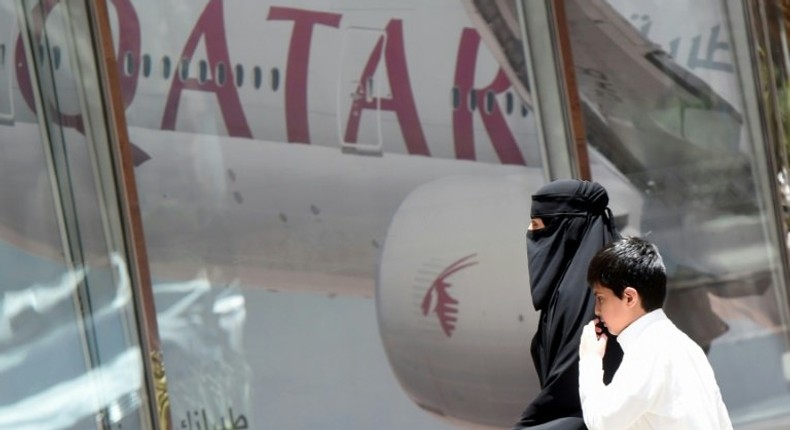 Al-Thani said that Qatar's ruler had delayed a speech in order to give Kuwait a chance to ease regional tensions.
Yemen, Libya's eastern-based government and the Maldives joined later and transport links were shut down.
Al-Thani spoke by telephone overnight with his counterpart in Kuwait, which has maintained diplomatic ties with Qatar, and decided to postpone a speech to the Qatari people as requested.
Doha also decided not to retaliate against the measures.
Qatar wants to give Kuwait's Sabah Al-Jaber the ability to "proceed and communicate with the parties to the crisis and to try to contain the issue," Al-Thani said in comments to Qatar-based Al Jazeera television.
Kuwait's emir had an important role in a previous Gulf rift in 2014 and Qatar's Sheikh Tamim "regards him as a parent and respects his desire to postpone any speech or step until there is a clearer picture of the crisis," Al Jazeera quoted the foreign minister as saying.
Al-Thani told the channel that the measures taken against Qatar had an "unprecedented impact" on its citizens and on family relations in the Gulf Arab region, but said Doha will not take counter measures.
Qatar "believes such differences between sister countries must be resolved through dialogue."
JOIN OUR PULSE COMMUNITY!
Recommended articles
Strike: FG heeds TUC's demands, set up committee to review minimum wage
Group urges Nigerians to exercise patience with Tinubu
I did not assault my wife – Ondo Deputy Governor
Makinde seeks review of Supreme Court's judgment to pay ₦3.4bn debt to LGs
South-East group congratulates Gbajabiamila, Akume on appointments
30 killed as armed men invade Sokoto community
NDLEA destroys 3 tons of skunk in Edo forest, seizes 76.9kg Canadian Loud
Attack on Yahaya Bello's convoy political, Natasha alleges
NDLEA recovers 390kg illicit drugs in 4 states in 5 days