Gunmen take 170 hostage in hotel in Bamako
"According to our information, two people are holding 140 clients and 30 employees".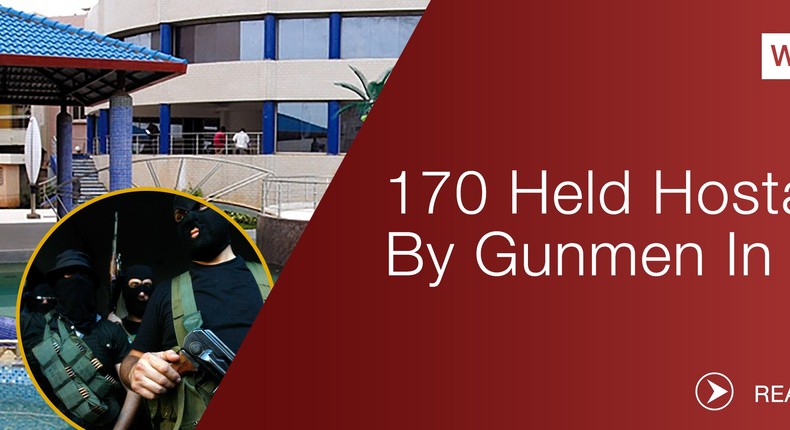 Two attackers have taken 170 people hostage in a luxury hotel in the Malian capital Bamako on Friday, the group that runs the hotel said.
"The Rezidor hotel group, which manages the hotel in Bamako, understands that a hostage-taking is under way at the site today," the group said in a statement quoted by the BBC.
The raid targeted the Radisson Blu hotel, located just west of the city centre in a neighbourhood that is home to government ministries and diplomats, they said.
Northern Mali was occupied by Islamist fighters, some with links to al Qaeda, for most of 2012. Although they were driven out by a French-led military operation, sporadic violence continues.
"Very early in the morning there was gunfire. Apparently it's an attempt to take hostages. The police are there and are sealing off the area," the security source said.
Witnesses in the area said police had surrounded the hotel and were blocking roads leading into the neighbourhood.
The U.S. Embassy tweeted that it was "aware of an ongoing active shooter operation at the Radisson Hotel," and instructed its citizens to stay indoors.
An Islamist group claimed responsibility for the death of five people last March in an attack on a restaurant in Bamako popular with foreigners.
JOIN OUR PULSE COMMUNITY!
Recommended articles
Buhari's administration has over 60 projects in Southeast - Official
Akeredolu cancels curfew imposed on Ikare-Akoko
Police in Yobe revive 'crack squad' to tackle farmers-herders clashes
APC splinter group in Lagos says no going back after defection
NYSC is here to stay, FG tells critics
Lagos4Lagos Defection: APC says nothing can change PDP's misfortune in Lagos
Yahaya Bello tasks youths to make numbers count
FG approves booster vaccine shots for Nigerians
Vaccine Inequality: Only 3.% of Nigerians vaccinated against COVID — FG