Many US firms playing catchup after surprise EU exit vote
Caught off guard, some U.S. firms have rushed to place foreign currency orders hedging against further declines in the British pound.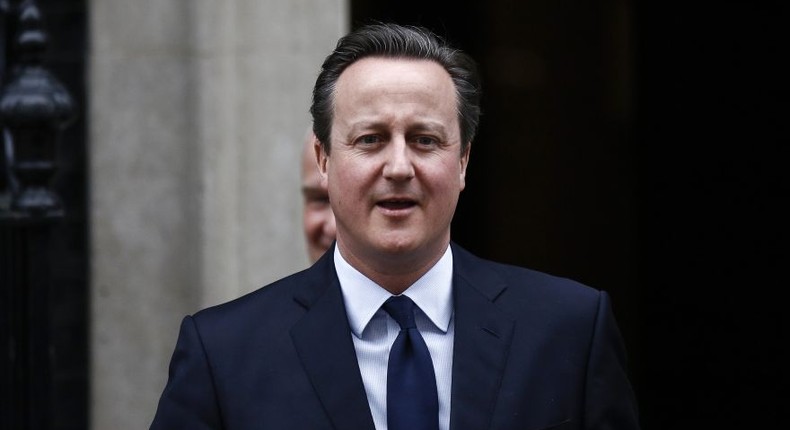 The risk that Britain could yank itself out of the
Many are seeking legal advice on the impact on trade agreements and regulations, while others begin to consider a potential drop in demand from European economies, company executives and consultants told Reuters.
International law firm Dechert LLP received so many calls from business clients after Thursday's referendum result became clear that it set up a special hotline to handle the volume.
While heavily regulated financial services and insurance companies were relatively ready for a Brexit, "most of the others haven't prepared at all," said Miriam Gonzalez, the London-based co-chair of Dechert's international trade and government regulation practice.
"It has come as a massive shock and many businesses are struggling to digest that today," Gonzalez said on Friday.
One U.S. CEO went to bed on Thursday night thinking Britons would vote to stay in the EU. He awoke before dawn on Friday to find out it had swung the other way. One of his first calls was to his finance office, directing them to hedge against further declines in the pound.
"We're a little naked on that," said Dan Ariens, CEO of Ariens Co, a family-owned maker of lawn and garden equipment based in Brillion, Wisconsin, "because it was kind of a wait-and-see situation."
Ariens, with sales of about $700 million last year, operates a factory in Britain - its only one outside the United States - producing riding lawn mowers for the UK and other European countries.
"The value of my (UK) business just dropped," Ariens said.
Herman Miller Inc, known for its high-tech office furniture and as the inventor of the office cubicle, had factored Brexit into its contingency planning for this year among other global risks, trimming its budgets and "not overfilling open positions" while awaiting the vote, Chief Executive Brian Walker said.
Over the last six months - particularly the last three - the Zeeland, Michigan-based company noticed a slowdown among UK clients, as those planning office complexes or renovations held tight.
But even with that foresight, it was not until he read a legal article on Friday morning that Walker realized that Britain will likely have to rewrite all of its trade agreements as it leaves the EU, a process expected to take up to two years.
"There's so much uncertainty about how they're going to implement this, and some of it is unknowable at this point," he said.
JOIN OUR PULSE COMMUNITY!
Recommended articles
Lawyer begs Dangote, Otedola to pay ASUU's N1.1trn demand
Details sketchy after Obi's meeting with Mimiko
EFCC to prosecute 3 persons for altering presidential pardon list
Tears flow as soldiers killed by terrorists buried
We have secured 1000 convictions on terrorism — Malami
Falana demands law to force public officials to use govt-owned hospitals
NLNG denies involvement in illegal gas exportation
How late Austrian priestess, Wenger, preserved Osun-Osogbo groove
We got N268m - Anambra Govt clears the air on 13% oil derivation share