German Chancellor signals sober separation from EU "partner" Britain
Pulse News Agency International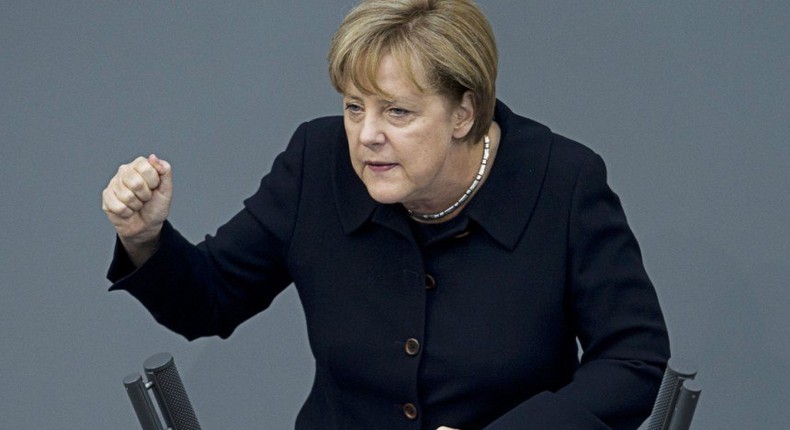 Foreign ministers of the EU's six founding members had earlier said Britain should leave the bloc as soon as possible after Britons voted on Thursday to quit the 28-member bloc.
However, Merkel struck a more conciliatory tone.
"The negotiations must take place in a businesslike, good climate," Merkel said after a meeting of her conservative party in Hermannswerder, outside Potsdam, to the west of Berlin.
"Britain will remain a close partner, with which we are linked economically," she said, adding that there was no hurry for Britain to invoke Article 50 of the EU treaty - the first step it must take to set in motion the exit process.
"It should not take ages, that is true, but I would not fight now for a short time frame," Merkel said, in contrast with the more urgent call by the foreign ministers of Germany, France, Italy, the Netherlands, Belgium and Luxembourg, who were meeting to the north of the German capital.
They pressed for Britain to trigger the process for exiting the bloc after Britons voted by 52-48 percent to exit the EU, which it joined more than 40 years ago.
"We now expect the UK government to provide clarity and give effect to this decision as soon as possible," they said in a joint statement.
The president of the European Parliament, Martin Schulz, also piled pressure on Britain, calling for it to trigger the Leave process at a summit of EU leaders next Tuesday.
"We expect the British government to deliver now," Schulz told Germany's Bild am Sonntag newspaper. "The summit on Tuesday is the appropriate moment to do so."
U.N. Secretary General Ban Ki-moon, who met with French President Francois Hollande in Paris on Saturday, called for "pragmatic negotiations" once Article 50 is invoked.
"My message is clear: when we work together we are stronger. I hope the British people will be able to overcome the challenges that await them," France's Journal du Dimanche quoted Ban as saying in an interview.
EU officials said there was no real problem if it took a few months to begin the process for Britain to leave, though waiting until the end of the year could get in the way of the next round of EU budget talks and European election campaigning.
The officials said they were worried that British Prime Minister David Cameron, who resigned on Friday, could hand over to someone with a strategy to drag out the country's departure.
Matthew Elliott, chief executive of the Vote Leave campaign, said Britain should begin informal negotiations on a full settlement governing its post-Brexit relationship with the EU before invoking Article 50 of the Lisbon Treaty.
JOIN OUR PULSE COMMUNITY!
Recommended articles
PDP threatens to expose Obasanjo if he fails to clarify his comment on Atiku
2023: Moghalu urges supporters to vote for candidate with same vision
Atiku reacts as Tanko resigns as Chief Justice of Nigeria
Nigerian govt gets threats of mass protest over ASUU strike
IPOB orders sit-at-home, Tuesday as Nnamdi Kanu goes to court
We didn't vote N6.5trn to compromise INEC, buy votes – APC replies PDP
2023: I'll give you a good running mate – Femi Gbaja tells Tinubu
Buhari swears in Justice Olukayode Ariwoola as Acting CJN
Zulum swears in 19 new Commissioners