"Success is ... taking a misstep in the right direction" - Al Bernstein
Al Bernstein (September 15, 1950) is an American sportscaster, writer, stage performer,recording artist, and speaker.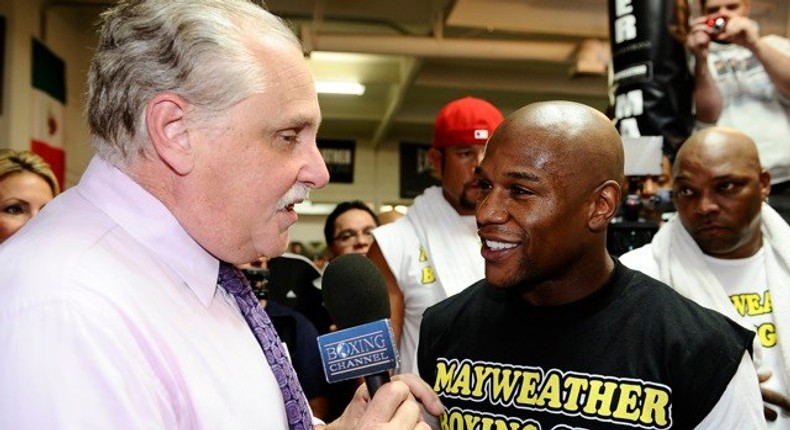 "Success is often the result of taking a misstep in the right direction." - Al Bernstein.
In the 1970s, Bernstein was a newspaperman, working at Lerner Newspapers in Chicago. He eventually became a managing editor at that newspaper.
In 1978, he wrote Boxing For Beginners, an instructional and historical book on boxing. He also wrote for Boxing Illustrated and The Ring during this period.
In 2012, Bernstein released 30 Years, 30 Undeniable Truths About Boxing, Sports and TV.
In 1980, Bernstein joined ESPN as boxing analyst for the Top Rank Boxing series. He stayed at ESPN until 2003, and during that time he also worked as a reporter for SportsCenter, covering major boxing matches, Major League Baseball, the NBA and the NFL Draft. He also wrote and hosted the series Big Fights Boxing Hour for ESPN Classic. In 1988, he won the Sam Taub Award for excellence in boxing broadcasting journalism and in 2012 he was inducted into the International Boxing Hall of Fame.
It was announced in December 2012 that he would be inducted into the Nevada Boxing Hall of Fame as one of their inaugural inductees in 2013 in the Media category.
In 1992 and 1996, he served as the boxing analyst for NBC's coverage of the Summer Olympic Games. From 1999–2002, he was a sports anchor for KVVU news in Las Vegas.
Since 2003, Berstein has served as the boxing analyst on Showtime for Showtime Championship Boxing.
Al currently hosts an Internet Boxing Channel with Internet sports network IBN Sports.
He has been Channel5's main boxing analyst since 2011.
JOIN OUR PULSE COMMUNITY!
Recommended articles
APC postpones screening of Tinubu, Osinbajo, other presidential aspirants
PDP primaries: I will wait as long as it takes – Banky W
Abductors reject N1m ransom offer; seize cleric, son in Ondo
PDP suspends primaries indefinitely in Imo
Tinubu pledges to establish agro industrial processing zone in Yobe
PDP primaries: Reps Minority Leader Elumelu wins ticket
NDLEA arrests ex-drug convict with 24 parcels of cocaine on arrival from Brazil
We'll reconcile Tinubu, Osinbajo, other APC aspirants after primaries - Adamu
Buhari returns from Abu Dhabi amidst Electoral Act confusion