Here's something that ensures you'll never lose them again
We all know how annoying it is when we lose our keys and the frustration of searching from them. With this, you'll never spend more than seconds searching for your keys.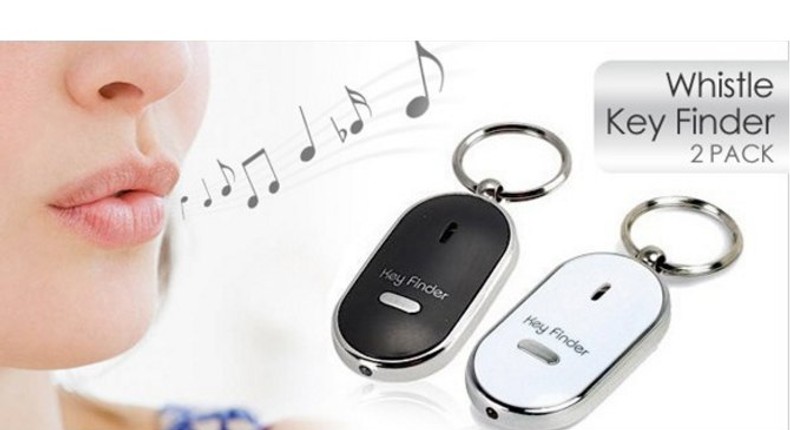 Losing your keys can be a frustrating experience as you may spend hours or days searching for them.
At least when you lose your phone, you can dial it to find out its location, unlike keys that you have to keep searching everywhere for till you find them.
The worst thing about lost or misplaced keys is that your life is temporarily on hold as you're locked out of your house, office or car.
But what if I told you that you can now 'dial' your keys when you misplace them?
With this device on sale for less than a thousand naira on Dealdey, you can literally just whistle and you'll find your keys immediately.
Once you attach this electronic key finder to your keys, it flashes and sounds so you can easily locate it. It has a high light LED that would lead you directly to it in the dark.
Loud noises over 1000-1200 Hz causes the device to beep and the light to flash, so all you need to do is whistle or clap and you can find your keys within minutes.
Click here to find out more amazing devices at discounted rates.
JOIN OUR PULSE COMMUNITY!
Recommended articles
Joe Igbokwe drops hint of Wike's visit to Tinubu in France
Sanwo-Olu increases BRT fares by N100
Military recovers 3.8m litres of crude oil, arrests 26 thieves
Onitsha port will generate over N23 billion in 30 years - Saraki
NEMA receives 98 stranded Nigerians from Niger Republic
Corruption: EFCC expresses worry over declining number of whistleblowers
INEC vows to prosecute anyone involved in multiple PVC registrations
Trial of suspected invaders of retired Justice Odili's home suffers setback
Anambra confirms 1 positive case of monkeypox – Commissioner