5 new entries that will blow your mind
New technology is popping up in the automotive industry and manufacturers are taking bolder steps in their designs.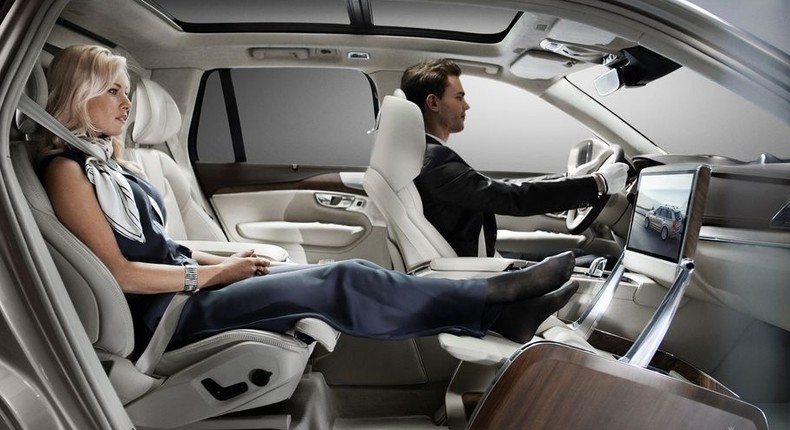 This is the slightly less powerful colleague of the 570S that was shown at the New York Auto show. The 540C has a 533bhp twin turbo V8 and will go 0--62 in 3.5 seconds.
Starting price: $189,500.
When this car goes on sale, it will be Honda's top-of-the-line model for the local chinese market. It won't be available in Europe or North America but may be available in other places.
This is the third Prologue variant since Audi released the first version in LA last year. Audi Allroad models are ruggedized, raised wagon but that is not reaily obvious in the Allroad unless you compare it side by side with the Prologue Avant.
This will be the first time the Taurus will be offered in China and like many other Chinese-market based cars, this car is focused on rear-passenger comfort and come with features like power reclining.
Mini Augmented vision goggles.
This is just like Google Glass but for cars. The Augmented Vision goggles, developed in collaboration with Qualcomm, allow the driver to see speed limits, points of interest, navigation commands and so on.
JOIN OUR PULSE COMMUNITY!
Recommended articles
Kwara South stakeholders protest exclusion from APC campaign council
Adeboye in Jos preaches unity among Christians
FRSC confirms 4 dead, 10 injured in auto crash in Bida
Civil Defence licenses 1,200 private security outfits, de-registers 100
Labour Party commends Nigerians over donation to Obi's campaign
100m poor Nigerians will have access to free medical services - Obi
Cleric advises Christians against expensive burial
I stand with Atiku - Saraki breaks silence over PDP crisis
Catholic Bishops drum support for credible polls in 2023
Get our Top Stories delivered to your inbox