See 5 hilarious customer reviews from online retail giant
Amazon sells everything possible usually based on reviews and ratings from customers, these ones will definitely have you dying of laughter.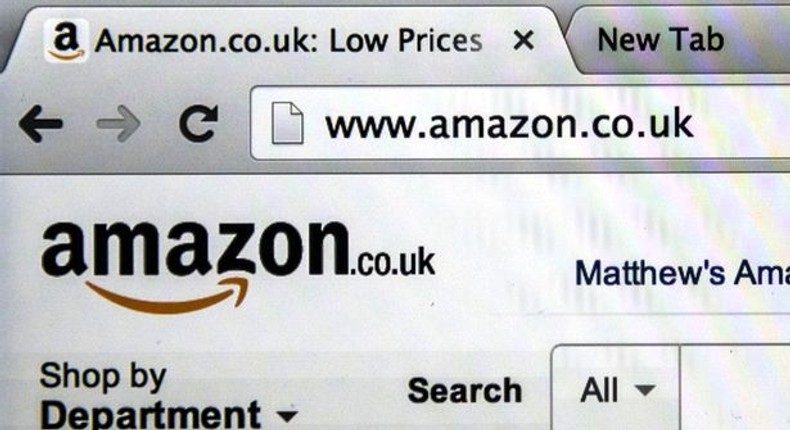 It is old news that Amazon sells a lot of things.
What you may not be aware of is the hilarious reviews customers feel compelled to give.
These funny reviews transform the most simple, mundane things to must-have items.
For instance, a simple, straightforward pen( the Crystal Ballpoint Pen, Medium Point, Black) takes a  whole new meaning thanks to this customer's review.
"Today is the fourth day of ownership of my pen, and I have to say I'm starting to treat it like an old friend. I would happily recommend this pen to anyone who is planing on writing on paper."
Some customers took the products, banana slicer and box canvass print of Paul Ross, to a whole new level.
"My kids were fed-up of blood-stained banana sandwiches... Now I just whip my banana out and WHAM!... no more visit to A and E."
"If you only buy one 20 inch box canvass print of Paul Ross this year, this is the one to go for."
An 18ft roll of aluminium foil got the review, "absolutely ideal for lining the surface of my shuttle for re-entry into Earth's atmosphere", while a Pam St Clements Clock got;
"I have one of these in each of my good rooms. I like it best at around 10 to 2 or 10 past 11. That's when the hands cover her eyes. When they don't she tells me to do bad things."
These reviews were among the best reviews picked by Amazon and released with the statement;
"Helpful product reviews written by Amazon customers have been the heart of Amazon.co.uk since it started in 1998, and we treasure the customers who work hard to write them. But occasionally customer creativity goes off the charts in the best possible way."
JOIN OUR PULSE COMMUNITY!
Recommended articles
Tambuwal promises to partner with Anambra to industrialise Nigeria
'Okada' ban remains on June 1 – Gov. Sanwo-Olu
Gov Soludo condemns killing of woman, children, assures justice
Dino Melaye crashes out in Kogi west PDP primary senatorial election
Ngwu replaces Ekweremadu as Ugwuanyi, Nnamani secure PDP senatorial tickets in Enugu
Dino Melaye explains why he lost PDP senatorial primary in Kogi
ASUU, polytechnic lecturers, others to get N34bn minimum wage arrears -FG
BREAKING: EFCC finally arrests presidential aspirant, Rochas Okorocha
FRSC confirms two deaths as petrol tanker crashes, explodes in Anambra