'MKO Abiola begged IBB to let him be President for a day,' PDP chieftain reveals
Peoples Democratic Party (PDP) chieftain, Tony Anenih made the revelation in his recently launched book, "My Life and Nigerian Politics."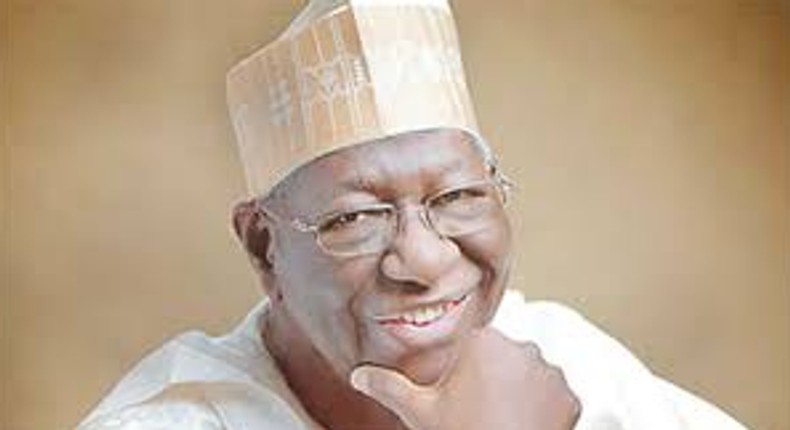 Peoples Democratic Party (PDP) chieftain,
Abiola won the famous June 12 1993 election which was later annulled by IBB.
Anenih made the revelation in his recently launched book, "My Life and Nigerian Politics."
"On the issue of June 12, Chief MKO Abiola had called me on the phone to come for an urgent meeting in Ikeja. I flew to Ikeja and met Alhaji Baba Gana Kingibe, Dr Dele Cole, and Kola, MKO's son."
"At the meeting, Chief MKO told us that his friend, Ibrahim Badamasi Babangida, planned to embarrass him. He kept repeating this without stating the type of embarrassment.
"Later, he insisted that we must leave his house for Kola Abiola's house. He was terribly frightened and depressed. We all moved to Kola's house in Maryland. Right from this time, Chief Abiola was trying to get President Babangida on the phone, but each time he tried Akilu received the call.
"We could hear Chief Abiola telling Akilu to tell his friend (IBB) that they were still friends, and that he should allow him to be president even for one day, and he would resign thereafter; that all the photographs they took together were still all over his house, and that he should not forget the past, and that God would bless him.
"MKO would repeat Akilu's words: 'You mean I should call back in 30 minutes? Okay, I will call back in 30 minutes'. This went on till 7pm when the national anthem was sung on the television and MKO hysterically was saying, 'Do you see my friend? You see him? You see my friend? He wants to embarrass me.
"Pointing to the television and there was IBB with a piece of paper in his hand. It was the annulment speech of June 23, 1993, by which President Babangida annulled the election and repealed Decree NO 13 of 1993 and 52 of 1992 on which basis the election had been conducted.
"He (Babangida) told the meeting that the military would not accept MKO Abiola and Alhaji Tofa as their commander-in-chief of the armed forces and that we should go and prepare for a fresh presidential election with new candidates.
"He directed that the SDP and NRC should arrange fresh conventions to pick new candidates. He gave the two political parties six weeks to conduct fresh primaries, confirm the nomination of their candidates and hold fresh elections – an action President Babangida knew would not be possible."
Anenih also said that he had blocked the presidential ambition of former Vice President, Atiku Abubakar.
JOIN OUR PULSE COMMUNITY!
Recommended articles
APC Primaries: Gov Ben Ayade loses Cross River senatorial ticket
Amaechi not on trial - Supreme Court vindicates Presidential aspirant
No postponement - PDP vows to proceed with presidential primaries
PDP primary heavily monetised, Hayatu-Deen laments as he quits presidential race
Why Bola Tinubu & Atiku Abubakar cannot be defeated in their parties
PDP: Atiku, Saraki, Tambuwal fail to reach consensus; Wike's chances brighter
APC: Election cancelled, party chairman arrested in Lagos for alleged illegality
Katsina APC Governorship aspirant accepts defeat in good faith
Another PDP presidential aspirant, Hayatu-Deen withdraws from race